The Art of Mobile Persuasion
Saturday, March 12
9:30AM - 10:00AM
This is a book about relationships. And unlike the 314,011 other titles on Amazon that attempt to provide insights on him or her, on love and marriage, this is a book about the one relationship many of us prize above all others: The one we have with our mobile phone.
Brand marketers like us are desperate to get in on the action. But will consumers let us in? Is it possible that marketing could enhance this vital relationship, improving the mobile experience for the user by providing value?
Author and mobile strategist Jeff Hasen spent a year talking with the brightest minds in mobile, marketing and business, seeking answers to the toughest questions.
Presenters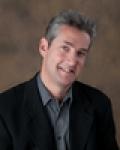 Jeff Hasen
Author & Mobile Strategist
Gotta Mobilize
Details
Access
Interactive Badge, Gold Badge, Platinum Badge
Format
Online