Presented by: NME/ UK Trade & Investment
Saturday, March 19
9:00PM - 9:40PM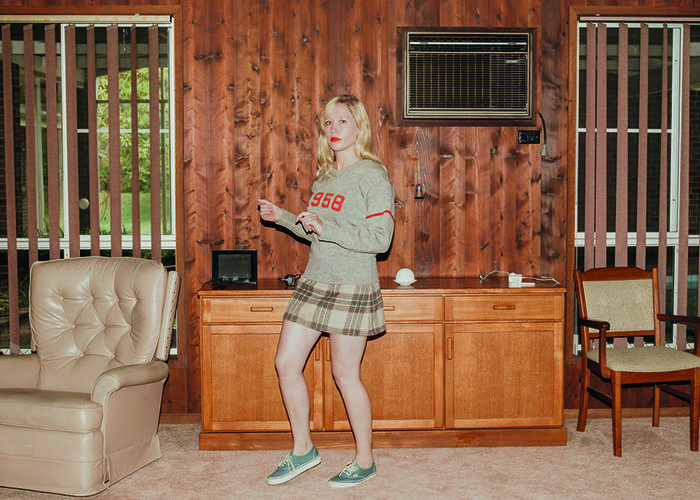 "These new lines on my face
spell out 'girl pick up your pace'
if you want to stay true
to what your younger self would do."
–Motherland
Julia Jacklin thought she'd be a social worker.
Growing up in the Blue Mountains to a family of teachers, Jacklin discovered an avenue to art at the age of 10, thanks to an unlikely source: Britney Spears.
Jacklin chanced upon a documentary about the pop star while on family holiday. "By the time Britney was 12 she'd achieved a lot," says Jacklin."I remember thinking, 'Shit, what have I done with my life? I haven't achieved anything.' So I was like, 'Mum, as soon as we get home from this holiday I need to go to singing lessons.'
Classical singing lessons were the only kind in the area, but Jacklin took to it. Voice control was crucial, and Jacklin flourished. But the lack of expression had the teen seeking substance, and she wound up in a high school band, "wearing surf clo...
Show the rest
Details
Access
Music Badge, Platinum Badge, Music Festival Wristband, Artist Wristband
Genre
From
Sydney, NSW, AUSTRALIA