Presented by: SXSW FREE Spotlight Showcase!!! w/ Guest Pass
Wednesday, March 16
1:00AM - 1:50AM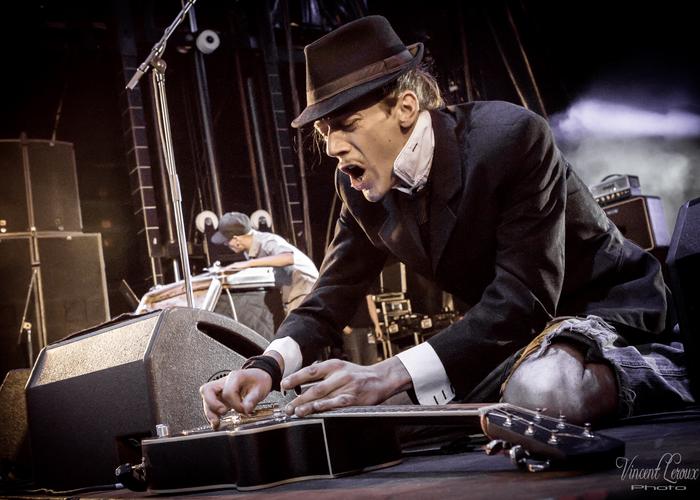 After 500 gigs in 15 countries during 6 years, in a fully DIY attitude, Scarecrow become one of France's most hard-touring bands.
Dark, explosive and strangely coherent, the band innovates by proposing a real and unique style, the Blues-Hiphop, protest music of the XXIth century.
From working songs born in american cotton fields in the early 20th, to urban sounds feeded by big cities in the 80's, the quartet give an original tribute to the foundating movements in playing with the musical codes, bringing back the blues to the harrassing sun, and hip hop to its instrumental's roots.
The mood, the sound, the show... Scarecrow, it's groove and consciousness! The band manages to do just that is rare, combine the form and content.
2016:
SHAMBALA (UK)
MUNDIAL (NL)
ROCK FOR PEOPLE (CZ)
BARDENTREFFEN (DE)
OPPIKOPPI (ZA)
GRAPE FESTIVAL (SK)
BLUE BALLS (CH)
ZELT MUSIK (DE)
2015:
SZIGET (HU)
WOODSTOCK (PL)
BOOMTOWN...
Show the rest
Details
Access
Music Badge, Film Badge, Interactive Badge, Gold Badge, Platinum Badge, Music Festival Wristband, Film Festival Wristband, Artist Wristband, Guest Pass
Genre
Tags