Presented by: DNES Marketing
Wednesday, March 16
10:00PM - 10:30PM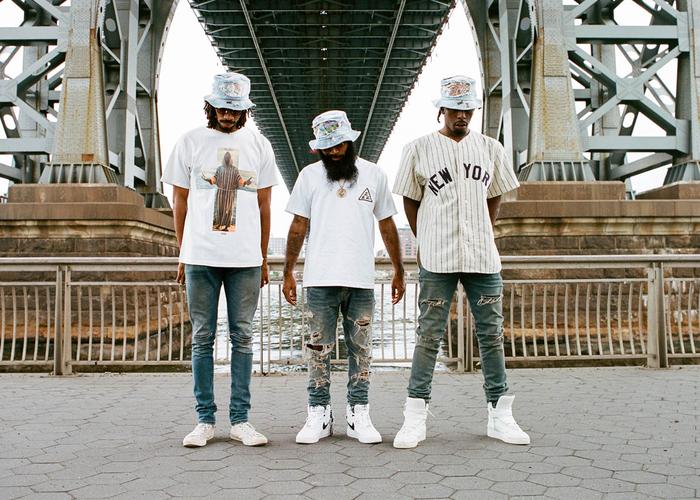 2016 marks the long-awaited debut album from New York's Flatbush
Zombies. Following in the footsteps of acclaimed mixtape predecessors
D.R.U.G.S. (2012) and Better Off Dead (2013), 3001: A Laced Odyssey is a
career-defining album for the Brooklyn trio.
Produced entirely by Erick "Arc" Elliott, the twelve-song opus features emcees
Elliott, Meechy Darko, and Zombie Juice in prime form. The moody and
introspective record – with flourishes of their trademark dark humor - is what
their legions of diehard fans have come to expect. Non-album promo track
"Glorious Thugs" set the tone for the project, garnering over 1.7 million
streams in less than one week.
To best capture these larger than life personalities, the group enlisted the
services of David Nakayama (Marvel Adventures, Deadpool, Avengers AI, Big
Hero 6) to create their epic comic book LP cover.
3001: A Laced Odyssey will ...
Show the rest
Details
Access
Music Badge, Platinum Badge, Music Festival Wristband, Artist Wristband
Genre
Online