Presented by: FREE SXSW Closing Party: Soul Clap & Dance Off with Cash Prize!
Sunday, March 20
8:00PM - 8:40PM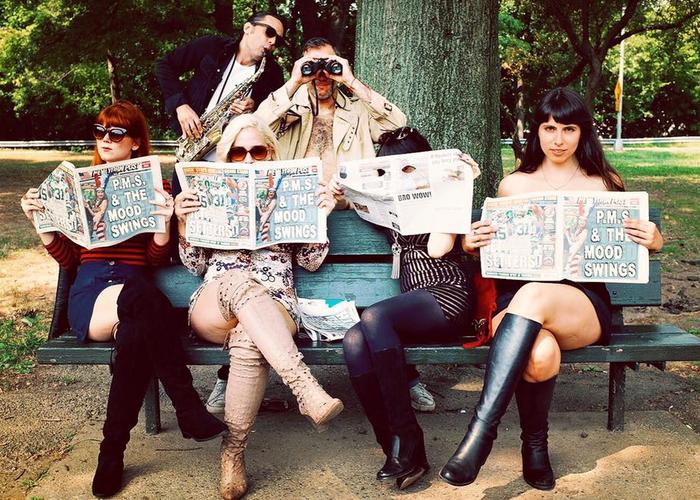 Hold on to your rumps, chumps! Its time for PMS and the Moodswings! The new gang on the block serve up sticky pop candy with a classic Bowery punk beat, Coney Island surf guitars, and uptown sax sound! And they lay their vocal Shangri La La La's down thick, sweet and bubbly as a Brooklyn egg cream…
Habibi's Lenny Lynch's latest confection puts her in front of the microphone and reunites her with Habibi drum goddess of thunder Karen Isabel. They are joined by the nimble raw power fingers of Dansettes' and Nouvellas' Leah Beth, the handsome driving bass chutzpah of Stalkers' Danny Goldshtein, and the wild gust that is single-handedly responsible for the recent spike in tri-state saxophone sales… Micah Saccomanno!
In the months since their inception PMS/TMS have cut their teeth live on bills with the likes of Shannon and the Clams, Jonathan Toubin, Sheer Mag, Star Spangles, Mystery Lights, and more. They've already recorded...
Show the rest
Details
Access
Music Badge, Platinum Badge, Music Festival Wristband, Artist Wristband
Genre