Presented by: Sounds from the World
Wednesday, March 16
1:00AM - 1:50AM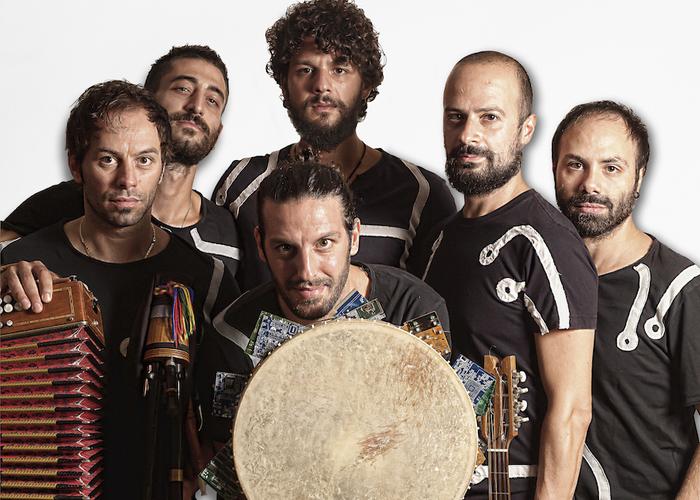 Listen to Psychedelic Trance Tarantella
Kalàscima is one of Italy's hottest bands, this international acclaimed group mesh the ancient traditional ritual dance music of Taranta (Salento, Southern Italy) with electronic music.
Explosive, energetic, captivating, Kalàscima feature many fascinating instruments (bagpipe, traditional flutes, italian organetto), a spectacularly vast array of percussion from South Italy and from all over the world (rick, darbouka), thrilling vocal and modern instrument (bass guitar and loop machine).
It's the ancient that meets the modern music and the result is explosive, a sort of trance-folk music.
Kalàscima has a great International experience and was selected for Australasian World Music Expo (Australia, 2013), Sziget Sound Festival (Hungary, 2013), Medimex (Italy, 2012). They toured in Australia (2013 and 2012), Ecuador (2013), Israel (2013), Germany, Belgium, Switzerland, France. In 2015 Kalàscima performed also in Japan, and S...
Show the rest
Details
Access
Music Badge, Platinum Badge, Music Festival Wristband, Artist Wristband
Genre
Online