Saturday, March 19
7:00PM - 7:30PM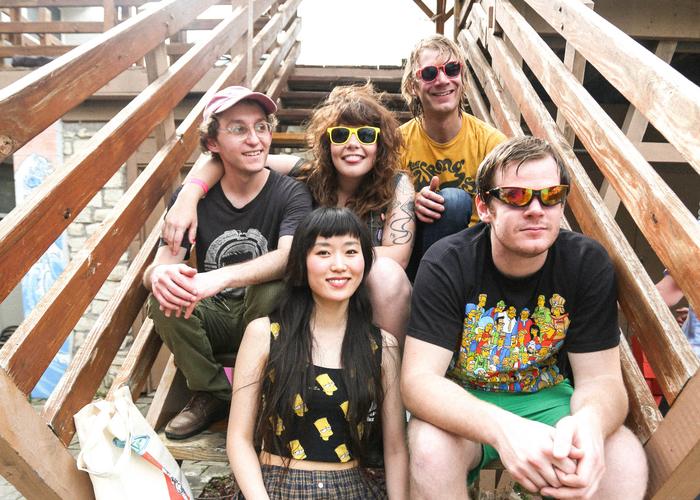 In the spring of 2013, seven friends walked into their neighborhood Walgreen's and sang their latest creation, "Get It
At Green's", a jingle describing the great savings to be found there. You'll never hear that song by The Lemons,
because it was swiftly rejected for being "too out there". Or at least the guy at the check out line thought so. They
wrote a new song on the walk home about that check out line guy, "Chubby Checker". It was the first of 14 songs
written for The Lemons' first tape "Hello, We're The Lemons", released on cassette in 2014 by Gnar Tapes. That
tape fits on an album side, and 14 more tunes make up the first Lemons record, also called "Hello, We're The
Lemons" (Burger Records).
A cello. A flute. A basson. A sitar. A mellotron. The drums. These are all instruments you would hear on a typical
Lemons song if only they knew how to play them. Instead, the Lemons craft their psychedelic sing-alongs ...
Show the rest
Details
Access
Music Badge, Platinum Badge, Music Festival Wristband, Artist Wristband
Genre