Presented by: Graveface Records / Noisy Ghost PR
Friday, March 18
8:45PM - 9:20PM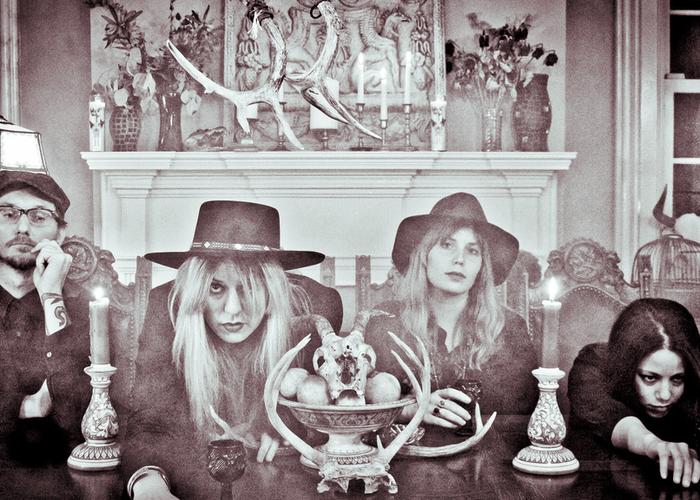 !Based in Lexington, KY, Ancient Warfare are currently promoting their Summer 2015 Alias Records release, The Pale Horse, recorded with Duane Lundy ( Jim James, Ben Sollee, Vandaveer). Since 2011, they have developed a fierce reputation for hard work and dynamic performance, sharing stages with artists such as Raveonettes, Heartless Bastards, The War on Drugs, Chelsea Wolfe and Lucius. "Ancient Warfare's live show ebbs and flows from hushed harmony vocals to austere, tube-driven waves of sound.
!Throughout the band's debut record, The Pale Horse, singer/guitarist Echo Wilcox voices a vast landscape: last trials and bones, visions and paths to golden fields." Her lyrics are shared secrets, fevered dreams – all anchored by multi-instrumentalist Emily Hagihara
(Jim James, Cheyenne Mize, Chico Fellini ), Derek Rhineheimer (Oh My Me) on bass and Seth Murphy (Bear Medicine) on cello. Wilcox and her"band-mates were able to de...
Show the rest
Details
Access
Music Badge, Platinum Badge, Music Festival Wristband, Artist Wristband
Genre