Thursday, March 17
11:00PM - 11:40PM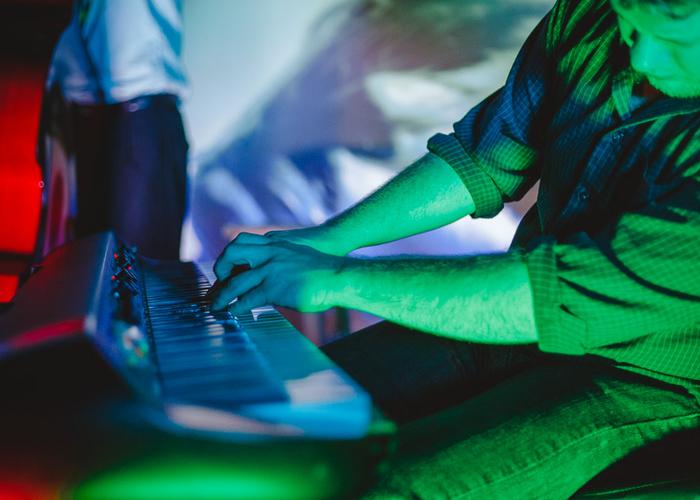 Collin Shook is a 27-year-old American pianist. One of the locals in the Austin jazz scene, he's among the young players bringing energy and mindfulness to the music while stepping on the shoulders of its' history.
Collin's compositions and voice as a pianist lends towards a blend of more modern, post-bop pianistic styles, drawing influence from Bill Evans, McCoy Tyner, Tommy Flannigan, as well as Brad Mehldau, Stefano Bollani, Aaron Parks.... "Clearly Shook knows his Bill Evans, a joyous thing. His pacing, voicing and dramatic builds have Evans whispering in his ear." - Marc Myers 2012
Collin's second record (The Desert) is due in the Spring of 2016. It's the culmination of the 5 years spent in AZ, featuring 6 original compositions for quintet featuring Tucson's finest: Mike Moynihan, Max Goldschmid, Dylan DeRobertis, and Tim Rachbach. (http://www.collinshook.bandcamp.com/)
Native to Dallas TX, his mother is a pi...
Show the rest
Details
Access
Music Badge, Platinum Badge, Music Festival Wristband, Artist Wristband
Genre