Presented by: Chicken Ranch Records
Tuesday, March 15
1:00AM - 1:50AM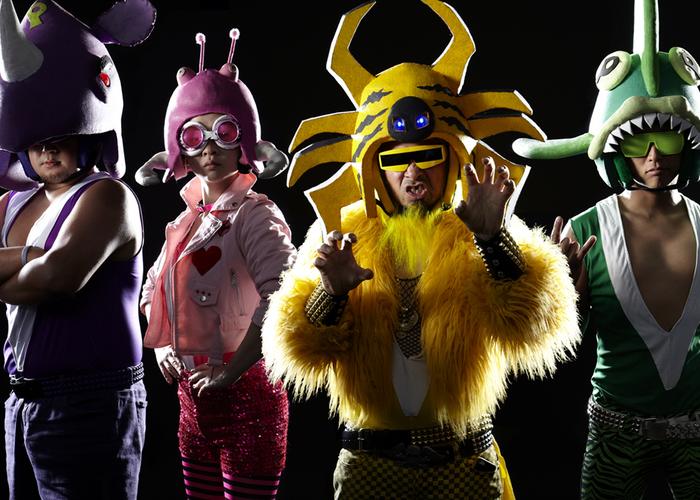 PEELANDER-Z, the Japanese Action Comic Punk Band, was originally formed by Peelander-Yellow, Peelander-Red and Peelander-Blue (claim they are from Z area in the Planet Peelander!!) in 1998, and came into action based in NYC.
However, Peelander-Blue had to leave the Earth after 10 years of mission, in order to be new king of Planet Peelander. Then Peelander-Z welcomed Peelander-Green in July 2008, and became newly reborn and powerful Peelander-Z more than ever!!
These three dress up in color-coordinated costumes about as if they came out of Japanese Animation (claim those are not costumes, but the skin!!!) put on a fun entertainment. Yes, their performance is not just playing music. Have you heard of human bowling, wrestling and kung-fu action, or funny dance at the punk rock show? Peelander-Z knows how to entertain the audience by dragging them into the show. One experience would capture you!! Peelander-Z is the best of the universe!
Details
Access
Music Badge, Film Badge, Interactive Badge, Gold Badge, Platinum Badge, Music Festival Wristband, Artist Wristband
Genre
Online
Tags