Presented by: Metal Injection
Friday, March 18
12:30AM - 1:50AM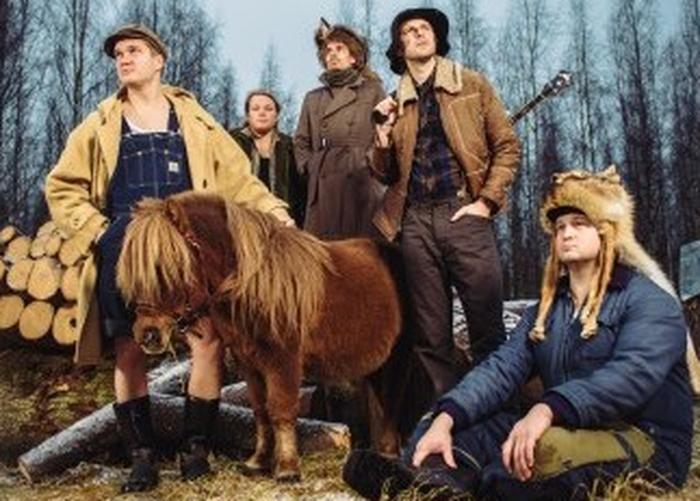 Listen to You Shook Me All Night Long
STEVE 'N' SEAGULLS
Pukki: Double bass, vocals | Hiltunen: Accordion, Mandolin, Casio | Herman: Banjo, Guitar, vocals | Remmel: Vocals, Acoustic Guitar, mandolin | Puikkonen: Drums, percussions, vocals
Question: What's 40 feet long and has only 14 teeth?
Answer: The front row at a Garth Brooks Concert.
Thank God, Garth Brooks no longer ain't the only artist to listen to if you live in a trailer.
Very probably the only band on the planet to feature a ride-on lawnmower in their promo photo, Finland's YouTube sensation STEVE 'N' SEAGULLS is here to put the hick in hickory!
Originally just a bunch of local yokels from moderately successful bands, this merry mess of country cousins one day decided, just for laughs, to hillbillify (yes, "hillbillify" is henceforth officially a word) and shoot on video the AC/DC staple "Thunderstruck". Little did they know that the home-brewed video of the song would propel the ...
Show the rest
Details
Access
Music Badge, Platinum Badge, Music Festival Wristband, Artist Wristband
Genre
Online