Monday, March 14
11:00AM - 12:27PM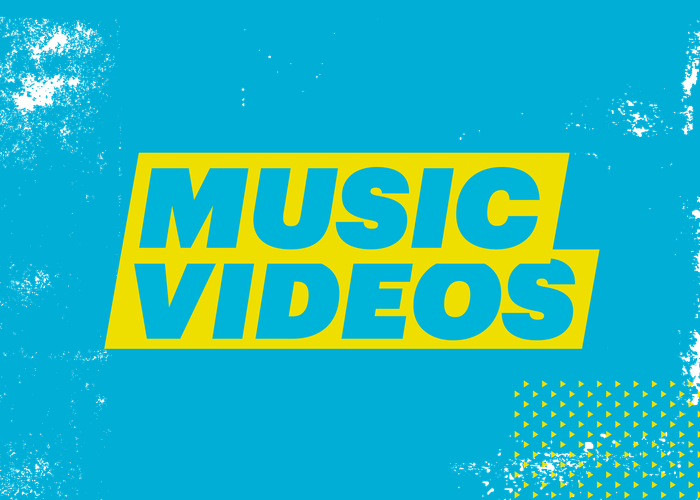 Synopsis
Director: Hiro Murai
Thermal cameras capture the glow and the menace of Earl Sweatshirt.
Director: Young Replicant
Director: Hiro Murai
Childish Gambino walks a fine line between reality and insanity when he sees a beautiful girl in a take out restaurant.
Director: Luci Schroder
A war film, that's actually an epic love story, that's actually a film. It experiments with genres, the dramatic and the comedic, It's got a lot going for it – drama, originality, comic relief, and a social statement. "Love is all that matters."
Director: R113
A group of cheerleaders in Suburbia, America find themselves in limbo after a devastating car crash. Unaware of their untimely demise, they perform one last dance while slowly nearing death.
Director: Nathan Johnson
When the band Son Lux commissioned Director Nathan Johnson of The Made Shop to make a video for the song "Change is Everything," they didn't know what to expect. What they got was a painstaking exercise in old-fashioned DIY insanity: a handmade, stop-motion film using one camera, 200 push pins and 500 feet of rubberized thread. In this stunning video, the simplest of tools blend across thousands of frames in a hypnotic and exuberant display of movement, while leaving a vast trail of pinpricks as a physical record of change.
Director: Brandon Dermer
A branding agency REBRANDS the image of EMD darling, DILLON FRANCIS, by pushing the limits to gain maximize exposure in the mainstream.
Director: Maceo Frost
Ishtar X Tussilago is a short film / Music video starring downhill longboard rider Ishtar Backlund in the epic mountains of Norway. The film is a glimpse into the profound feeling of believing in yourself and living one's greatest dreams.
Director: Charlie Robins, Julie Gautier, Julie Gautier
Sometimes it takes guts to commission a music video, however safe. And while flying teams from the UK and France across the entire globe to the tiny island of Rangiroa nestled in the orbit of French Polynesia was a tall order, for Naughty Boy and Beyoncé it was worth the effort. Charlie Robins' epic underwater romance overcomes technological obstacles and the apparent limits of human endurance to deliver a spectacle that encapsulates the essence of the song: the two lovers engage in a physical struggle to reach one another, running impossibly on ocean floor and water's surface.
Director: Daniel Howlid
A video work that tells the story of stark, latent family dynamics, where impotence, acceptance and hopelessness surface through the repetitiveness in our lives.
Director: Saman Kesh
Legend has it that a headless man pays retribution to this town's troublemakers. He collects the heads of each delinquent, and the headless become members of his gang. "November Skies" is about the lure of hedonism and a heightened reflection of current youth.
Director: Jamie Delaney
The story evolves around a middle aged man stuck in his clubbing days. As he opens up a box of tapes and flyers from his hardcore days and rediscovers his youth emotions start to run.
Director: Ian Pons Jewell
Vince Staples is on his way to a gig, his meth head neigbours are cooking up a shoe, the local dealer's painting his girl's toes, and a cult preacher leads his followers to certain death. Welcome to the human zoo.
Director: Zak Stoltz
A sexy dancing cop goes rogue when he hears his jam on the radio and proceeds to run over shit with his car.
Director: Pablo Maestres
Wrapped in a surreal world, a teenager is introduced into a fantasy journey where we see her imaginary fears and desires. A cat with four eyes, a dish that bites her, bird flocks, and a final figure who is deformed to the rhythm of music. Those are examples of her subconscious adventure that both fascinate and scared her.
Director: Casey Raymond, Ewan Jones Morris, Ewan Jones Morris
2D, stop motion and digital animation combine to tell the story of a little monster who gorges himself on bin bags, chocolate bars, pigeons etc… growing bigger until he is able to swallow sky scrapers and entire planets.
Director: Kinopravda
A poppy, pratfall-imbued meditation on how it feels to contend with staying upright in the highest of high heels.
Director: Keith Schofield
"Somebody New," takes a traditional skate video and mashes it up with video game physics to absurd effect. Skate or die.
Director: Dent De Cuir
"Drifted," takes you on a cursor-led journey through internet culture, working in time with the music of The Shoes.
Director: I Owe Youth
"I Will For Love," follows a Mexican family's journey against the odds in search of a better life in America.
Director: Karim Huu Do
The dreamlike, ethereal visuals of "Submarine," tell a story of struggle both internal and external.

Section: Short Film Program
Year: 2015
Runtime: 87min
Still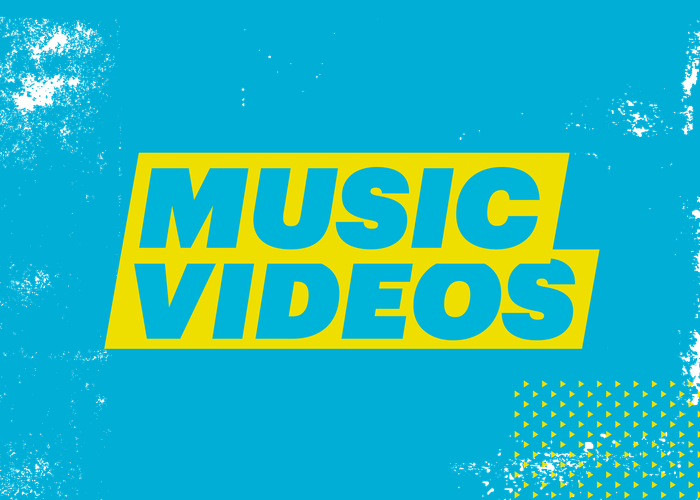 Details
Access
Music Badge, Film Badge, Gold Badge, Platinum Badge, Film Festival Wristband
Format
Tags