Él Mató A Un Policía Motorizado
Friday, March 20
1:00AM - 1:40AM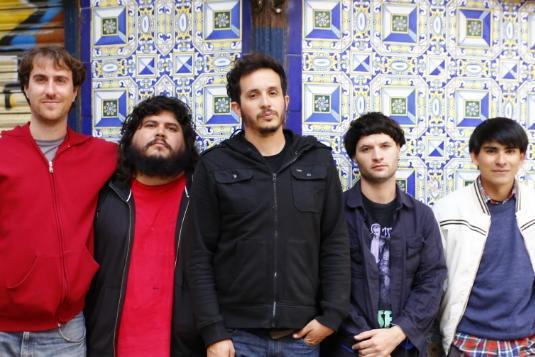 Listen to Mujeres Bellas y Fuertes
The band hails from La Plata, a district of Buenos Aires, the capital province/city of Argentina and features Santiago Motorizado on bass/vox, Doctora Muerte on drums, Pantro Puto and Niño Elefante on guitars, and Chatrán Chatrán on keys. Él Mató, who got its name from a line in Die Hard, released its self-titled debut album in 2004 followed by a trilogy of EPs focused on the themes of birth (Navidad De Reserva, 2005), life (Un Millón De Euros, 2006) and death (Dia de los Muertos, 2008).
The group's sound is similar to that of alternative/indie rock groups of the 1980s-1990s such as Pixies, Dinosaur Jr., Yo La Tengo, Guided By Voices, and Sonic Youth. The characteristic lo-fi sound of the genre is more prevalent in the earlier releases probably due to the fact that it was the best they could afford at the time.
They started a tour named "El Nuevo Magnetismo" which took the band to tour for entire Argentina, Brazil, Urugua...
Show the rest
Online
Details
Access
Music Badge, Platinum Badge, Music Festival Wristband, Artist Wristband
Genre
Online
Tags