Presented by: The Convoy Group
Friday, March 20
12:05AM - 12:40AM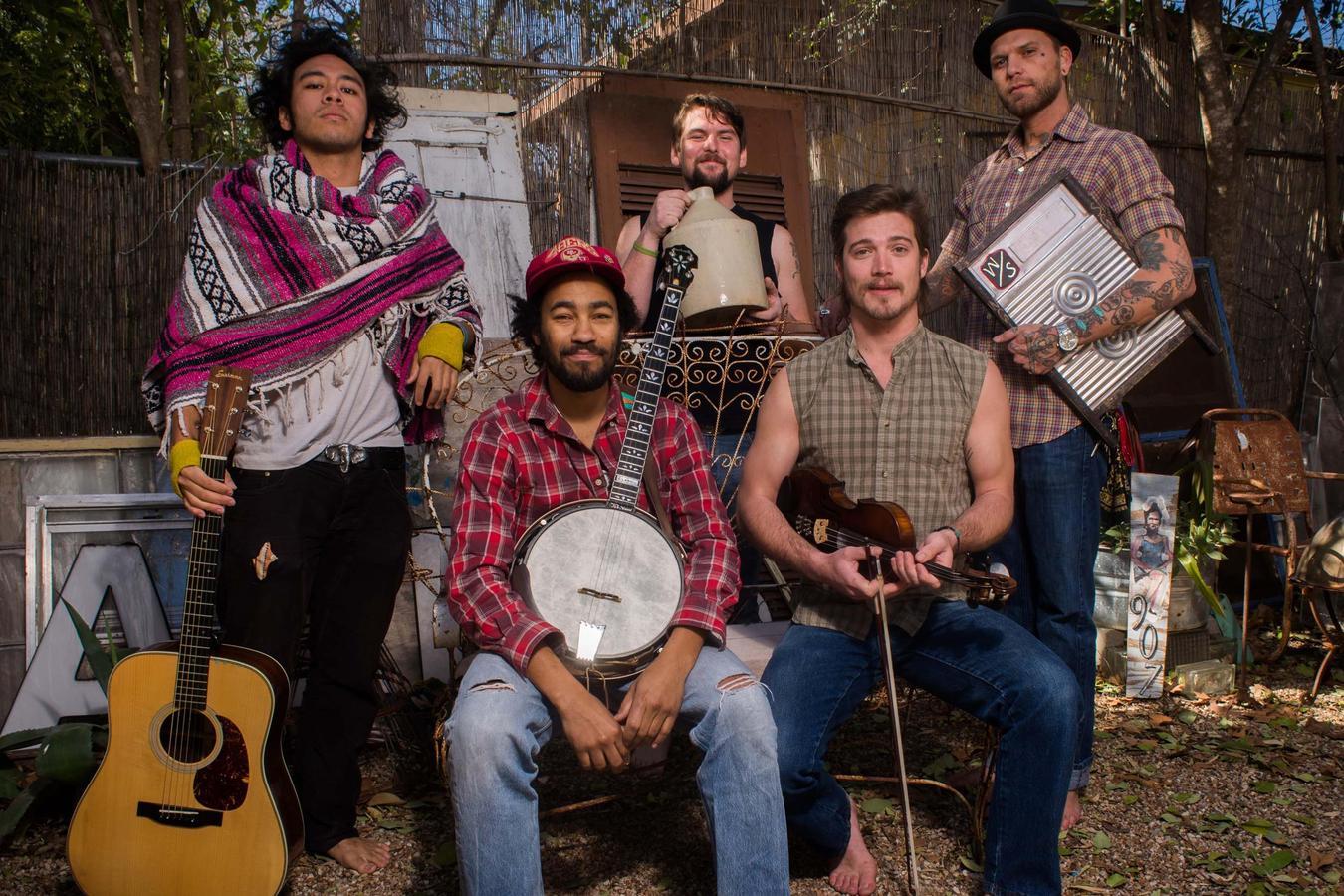 Barefoot, sleeveless and sweaty, Whiskey Shivers frontman and fiddle master Bobby Fitzgerald never stops smiling on stage. "All right! Let's kick this thing in the face!" he barks, as the band tears into their stringed instruments at breakneck speed.
It's almost impossible to watch him perform more than a song or two without cracking a smile yourself. His exuberance is contagious, and it bleeds through into the music. Whether they're playing at a backyard house party in Texas, a punk-rock dive bar or a sprawling country music festival, crowds take notice. People put down their phones, pick up their drinks and start dancing.
"Whiskey Shivers isn't just the five of us on stage, it's everybody in the room," Fitzgerald says. "We try to bring everybody into the moment and get them to realize there's no wall between us and the crowd. We're all in this together, and we're all here to have a good time. We'll do our best to ...
Show the rest
Online
Details
Access
Music Badge, Platinum Badge, Music Festival Wristband, Artist Wristband
Genre
Online