Presented by: Riot Act Media - FREE SHOW!!!
Tuesday, March 17
9:00PM - 9:40PM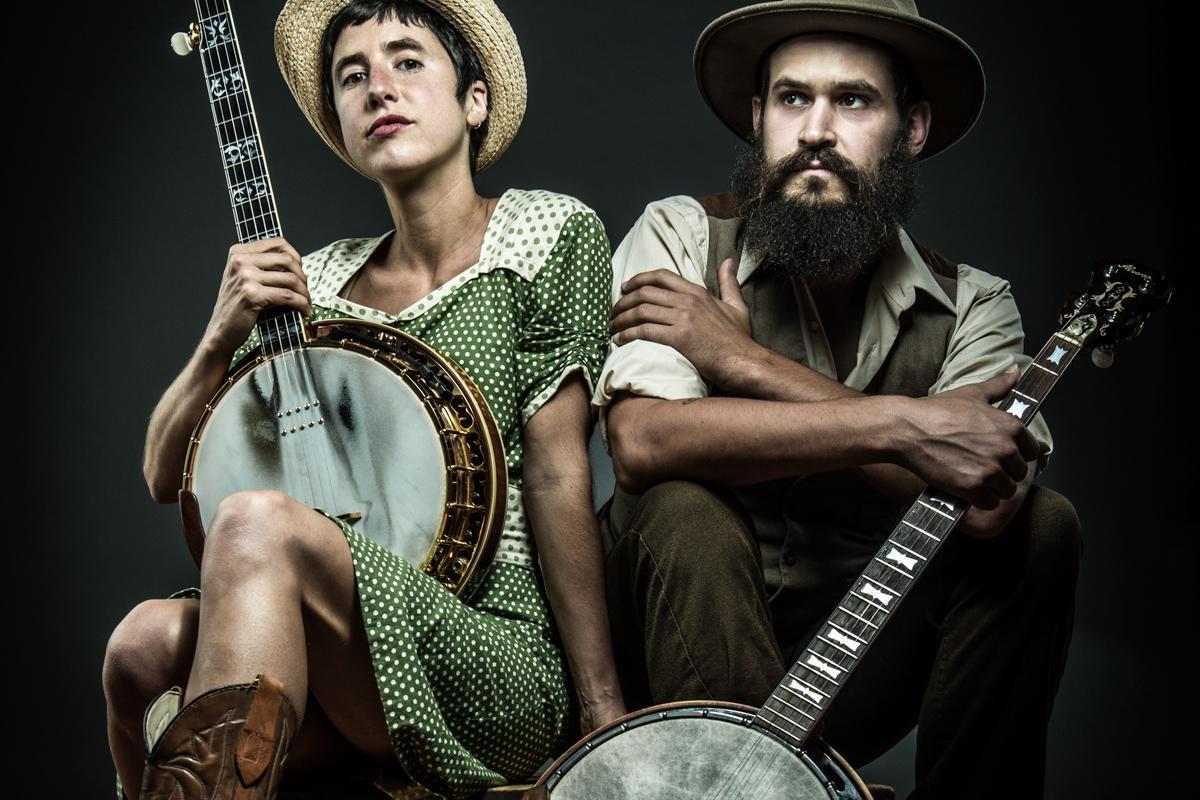 Listen to Living Is Dying
The Lowest Pair features the duel banjo picking of Kendl Winter and Palmer T. Lee. Draped in Kendl's high lonesome harmonies and Palmer's Midwest croon, their debut release, 36¢, (Team Love Records) was hailed by many outlets and American Songwriter praised their "earnest, earthy songcraft." On Feb 24, 2015, Team Love will release their sophomore album, The Sacred Heart Sessions.
Arkansas-born and now homesteading in Olympia, Washington, Kendl Winter sprouts alfalfa beans in mason jars in the back of the tour van and spreads her songs across the country Johnny Appleseed style. Kendl brings to The Lowest Pair her wonderfully weaving poetry of song, old and new, and a voice somewhere between Gillian Welch and Iris DeMent with a little Olympia twist. Palmer T. Lee who hails from Minneapolis was nineteen years old when he inherited a couple of banjos and discovered he could reassemble them into his dream instrument. Former f...
Show the rest
Online
Details
Access
Free and open to the public. ***Admission subject to venue capacity and age restrictions.
Genre
Online
Tags