Art and Experience: A Future for Creativity
Friday, March 13
5:00PM - 6:00PM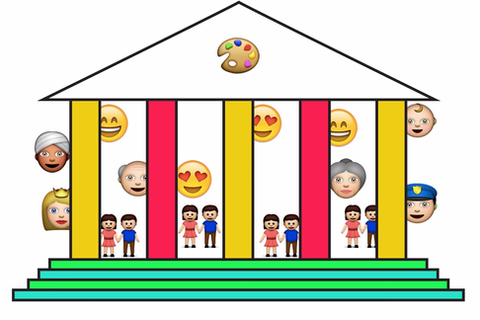 The conversation around "Art and Technology" has been around for decades, pulling ideas from two disciplines in hopes of generating some new type of experience. Technology continues to evolve, transforming daily life and the ways we engage with each other. Has the concept of Art+Tech kept up? Technology is, and has always been, about creating a great experience – ease, efficiency, and magnification. What does this mean for the Art world, and more specifically an Art Museum? If we look at the Art Museum as a catalyst for creativity, rather than a frame for art, we've got something to work with. We can make experience the focus instead of an afterthought in a post-digital world where interaction and engagement with technology and the museum only matter when they are working in tandem. In this presentation, we will discuss how Art and Tech is changing, how museums are harnessing technology to create a better experience, and future opportunities for integrating tech, creativity, and art.
Presenters
Laura Bernstein
Digital Designer, Graphic Design
Los Angeles County Museum of Art
Laura Bernstein likes to be in the middle of things, with a practice centered around collaboration, sharing and discovery, she works in a space between New and Old media and is currently the lead ...
Show the rest
Lori Kozlowski
Editorial Dir
Atom Factory
Lori Kozlowski serves as Editorial Director at Atom Factory, a music management and media company in Los Angeles. She has been a technology columnist for Forbes Magazine and previously served as se...
Show the rest
Maritza Yoes
Social Strategist
Los Angeles County Museum of Art
Todd Lefelt
Managing Dir/User Experience
Huge
Todd Lefelt is Managing Director of User Experience at Huge in Los Angeles. Since joining Huge in 2006, Todd has been instrumental in building the agency's user experience team and helping to defin...
Show the rest
Details
Access
Interactive Badge, Gold Badge, Platinum Badge
Theme
Art, Science and Inspiration
Tags