The Power of Invention: Hiring, Firing and Wiring
Friday, March 13
5:00PM - 6:00PM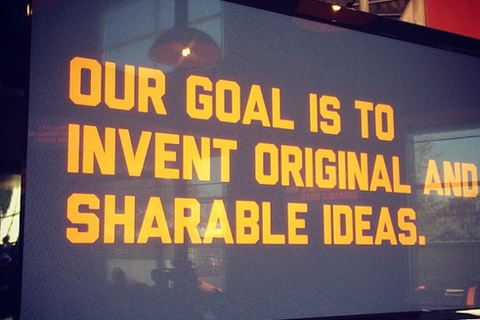 A good invention is the ultimate disruptor within any industry and has the power to make a competitor obsolete, even the playing field in a crowded market, or transform a small player into an overnight success. In today's marketplace, understanding and harnessing the power of invention across all crafts is critical to remain relevant and ahead of the curve. The most meaningful change an organization can make is to commit itself to hiring true inventors and re-wiring their organization around a culture of invention.
Hear from Winston Binch and Pete Favat on how they champion invention above all else and have built an inventor workshop, putting their strategic imaginations to work for clients like Taco Bell, Volkswagen and Pop Secret to ideate wildly successful results. And how your organization, no matter the industry or mission, can adopt these same ideals.
Presenters
Pete Favat
Chief Creative Officer
Deutsch North America
The youngest person to win a Gold CLIO for Carnation, Pete jumped onto the Diet Coke and Coca Cola brands for 4 years after attending the School of Visual Arts in New York. At 25, Pete moved to Bos...
Show the rest
Winston Binch
Chief Digital Officer
Deutsch North America
Winston Binch is Partner/Chief Digital Officer at Deutsch LA. He oversees a team of 200 and works with VW, Target, Taco Bell, Pizza Hut, Nintendo, and Esurance. His leadership helped the agency get...
Show the rest
Details
Access
Interactive Badge, Gold Badge, Platinum Badge
Theme
Startup Village and Business
Tags