Independent Directors on Working with Actors
Monday, March 16
12:30PM - 1:30PM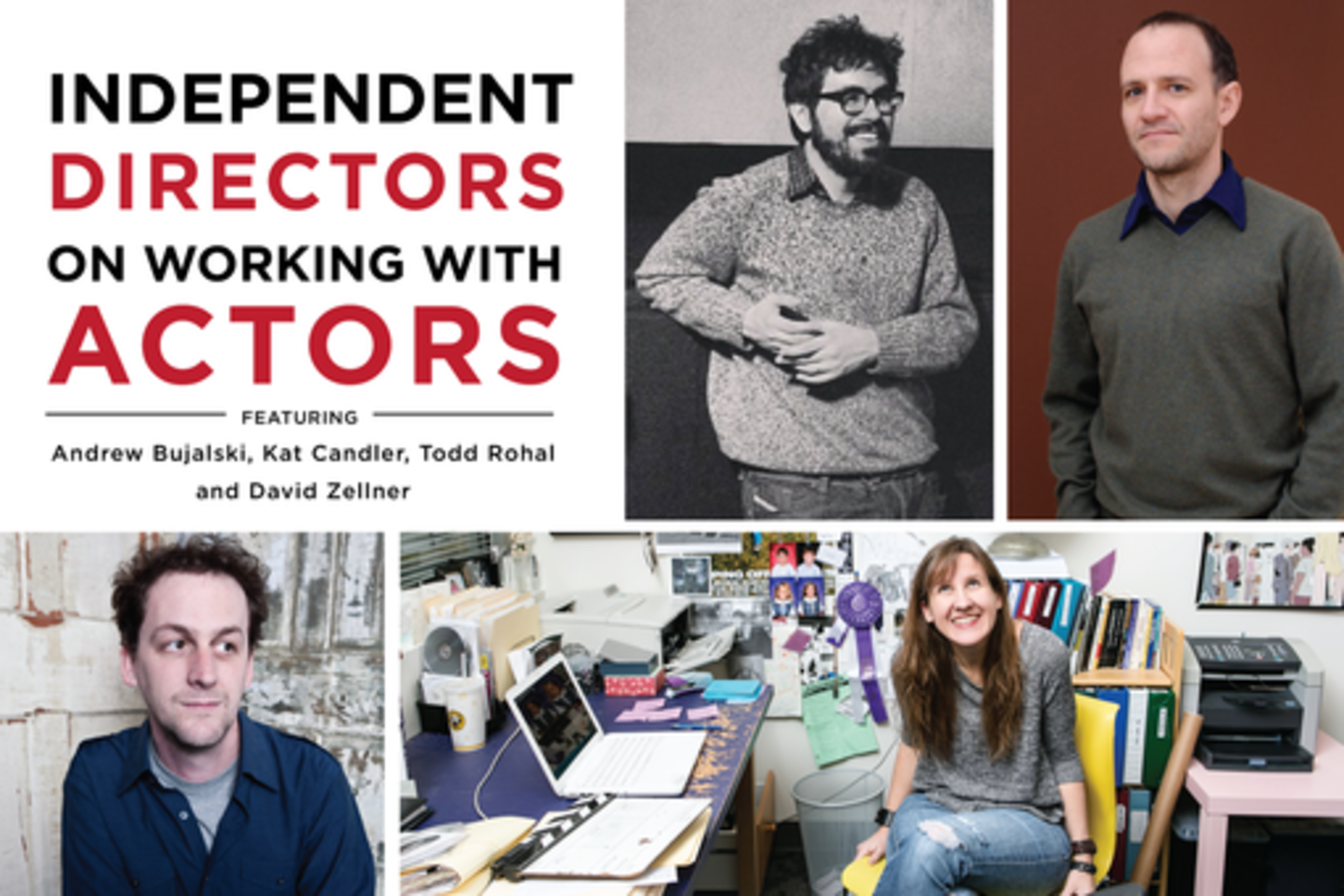 Independent directors have a special relationship with actors. They can be their neighbors, their peers, their friends, their family; sometimes directors are even actors themselves. Hear from four award-winning Austin directors: Andrew Bujalski (RESULTS, COMPUTER CHESS), Kat Candler (HELLION, CICADAS), Todd Rohal (UNCLE KENT 2, THE CATECHISM CATACLYSM) & David Zellner (KUMIKO: THE TREASURE HUNTER, KID-THING) discuss working with actors. Topics include developing characters from script to screen; unconventional casting; directing non-actors vs. pros; collaboration, improvisation & surprises on set; tips for first time directors on getting the performances you want; how their own acting has influenced their directing; and the actor s/he most wants to direct. Presented by the SAG Foundation.
Presenters
Andrew Bujalski
Dir/Writer/Actor
Andrew Bujalski was born in 1978 in Boston, Massachusetts, USA. He is a director, writer and actor known for Funny Ha Ha (2002), Mutual Appreciation (2005), Beeswax (2009) and Computer Chess (2013)...
Show the rest
Caroline O'Connor
Dir of Communications
Screen Actors Guild Foundation
Caroline is the Director of Communications at the Screen Actors Guild Foundation which provides vital assistance and educational programming to the professionals of SAG-AFTRA while serving the publ...
Show the rest
David Zellner
Dir/Writer/Actor
Zellner Bros
David Zellner is a director, writer, and actor known for Kumiko, the Treasure Hunter (2014), Kid-Thing (2012) and Goliath (2008).
Zellner's IMDb Page: http://www.imdb.com/name/nm0954655/?ref_=fn_al_nm_1
Kat Candler
Dir
Candler Productions
Kat Candler's award winning short films Hellion and Black Metal have screened at Sundance, SXSW, Los Angeles Film Festival, San Francisco International Film Festival, Sarasota Film Festival, Maryla...
Show the rest
Todd Rohal
Dir/Writer/Actor
Smits Brothers Partners
Todd Rohal is an American independent filmmaker. His feature films include 2014's ABCs of Death 2, 2011's The Catechism Cataclysm, and 2006's The Guatemalan Handshake. He is also responsible for th...
Show the rest
Details
Access
Film Badge, Gold Badge, Platinum Badge
Tags