Presented by: High Road Touring
Friday, March 20
8:00PM - 8:35PM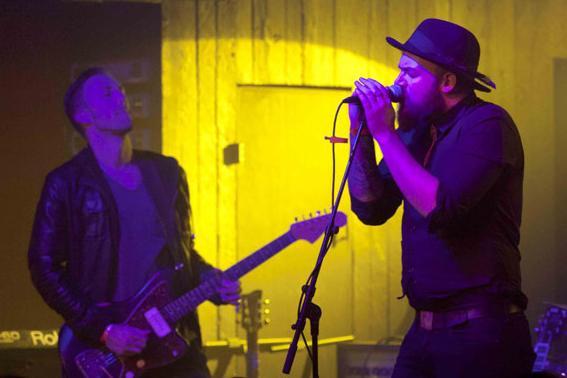 Listen to Running Home To You
Austin's Bee Caves exists in between the layers of American music,
showing a range as impressive and diverse as to blur the lines that
divide rock, electronica, psychedelic noise and timeless Americana.
The manic, honest urgency in Reed Calhoun's lyrics is a central force
guiding the music. Co-Producer and guitarist Sam Kearney is responsible
for making the music expansive yet grounded in a disciplined use of
mixed genres, textures, and sounds.
In 2014, the band released a 6-song EP entitled Animals With Religion
and The Wild Honey Pie blog called it "a fascinating, captivating
listen" and named "Running Home To You" one of the top songs of 2014.
KEXP tastemaker John Richards said, "I mean it. I love Bee Caves and
I'm not afraid to tell the world. So damn good." The band is rounded
out by Michael Reynolds on synth and keyboards, Jay Foote on bass and
Rob Sanchez on drums.
Online
Details
Access
Music Badge, Platinum Badge, Music Festival Wristband, Artist Wristband
Genre
Online