Booming Media Brands Holding Onto Identity
Sunday, March 15
9:30AM - 10:30AM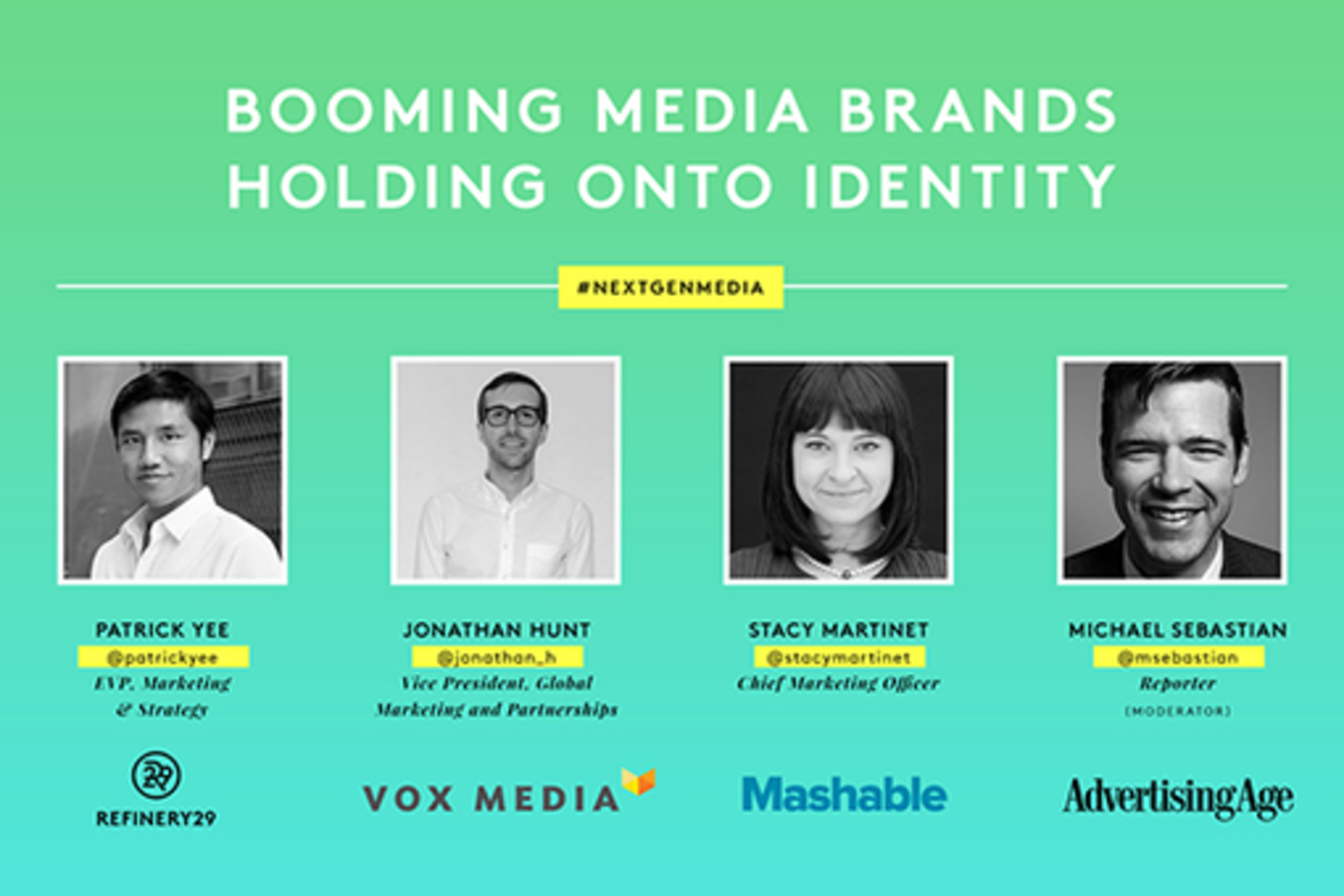 As the Renaissance of digital media companies continues, how do the keepers of the brand maintain its core identity while expanding and growing, both editorially and from a business perspective?
Join Mashable CMO, Stacy Martinet, Refinery29 EVP Marketing & Strategy, Patrick Yee, Global VP of Marketing at Vox, Jonathan Hunt, in a conversation with AdAge's Michael Sebastian as they break down how to maintain and monetize an evolving brand.
Presenters
Jonathan Hunt
VP of Global Mktg
Vox Media Inc
Jonathan Hunt is the Global VP of Marketing at Vox Media where he leads audience development and distribution, co-sales partnerships, paid media strategy, and comms. Prior to joining Vox, Jonathan ...
Show the rest
Michael Sebastian
Reporter
AdAge
Michael Sebastian covers digital and traditional media, the trends affecting them and their fight over both advertising dollars and the attention of readers and viewers. In covering the evolving me...
Show the rest
Patrick Yee
EVP Mktg & Strategy
Refinery29
Patrick is the EVP of Marketing and Strategy at Refinery29. Prior to Refinery29, Patrick was Founder and President of Shopflick, a venture-capital backed shopping site sold to Sugar Publishing in 2...
Show the rest
Stacy Martinet
CMO
Mashable Inc
Stacy Martinet is the Chief Marketing Officer of Mashable and sits on the company's Operating Committee, which directs the company's strategy, planning and operations. Stacy leads integrated market...
Show the rest