She Rules: A Female Leadership Panel
Sunday, March 15
11:00AM - 12:00PM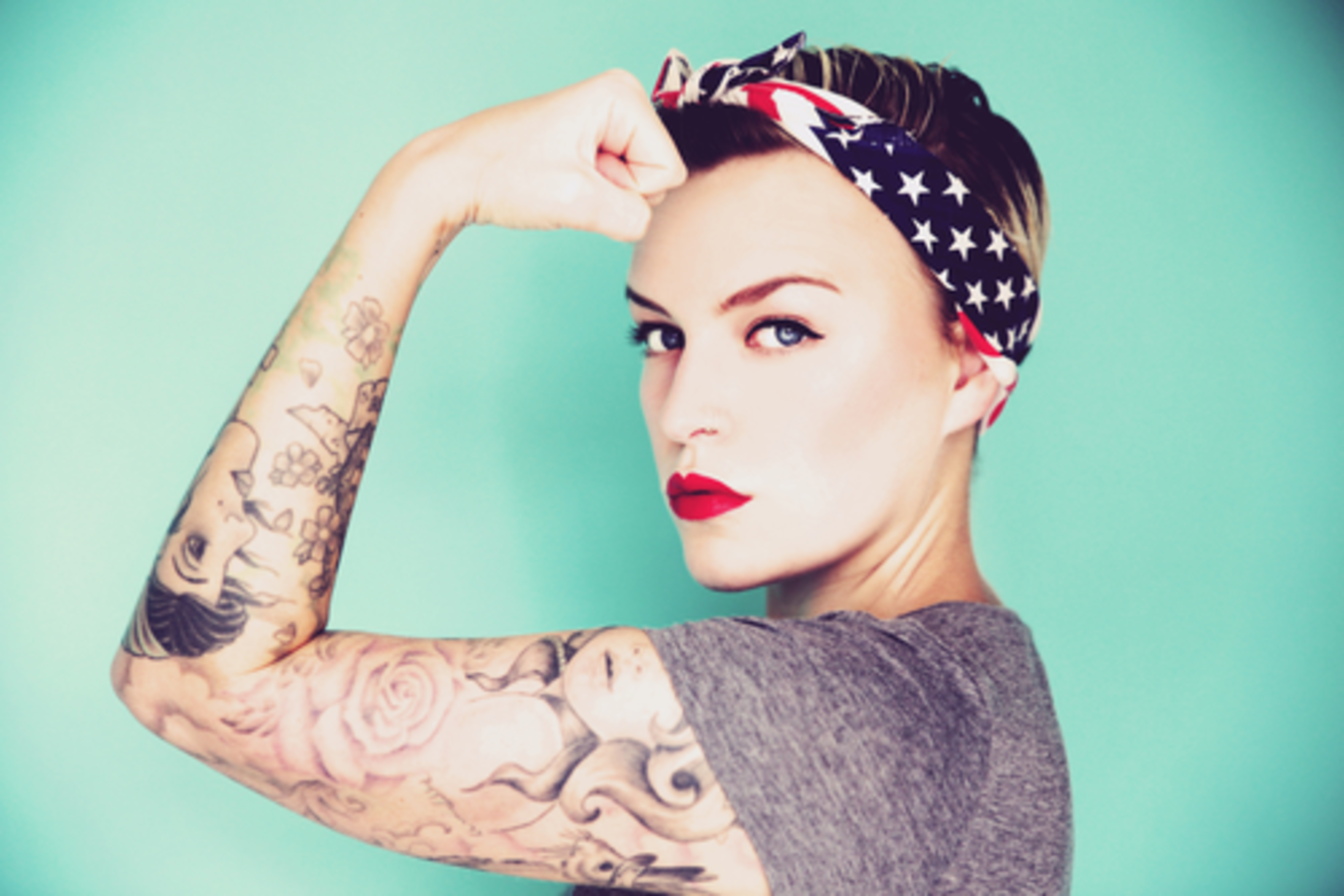 Organizations continue to trumpet the importance of a diverse and inclusive workforce to ensure a leading, competitive position. While it's true that many barriers have been broken, a host of challenges still limit the potential of some employees because of their gender, age, race or ethnicity. The Catalyst Census recently investigated the idea that women and men have equal opportunities and found that under 15% of executive leadership roles at Fortune 500 companies are occupied by women and that this percentage has grown less than 1% in four years. Fields such as finance, technology, professional sports, military and advertising seem to present some of the toughest environments for women to break through. In this panel, we'll hear from The Muse's Kathryn Minshew, Sproutel's Hannah Chung, JWT's Mary Margaret Connell and Brigadier General Lori Reynolds of USMC, all women who have persevered in their professions and now occupy top positions in traditionally male dominated fields.
Presenters
Col Jennifer E. Carter
Colonel / MCCDC Comptroller
United States Marine Corps
Hannah Chung
Chief Creative Officer
Sproutel
Hannah believes that innovation and creativity fuel positive change. As a maker and a doodler, she loves transforming ideas into tangible products and systems. Hannah admires the intuitive and simp...
Show the rest
Kathryn Minshew
CEO
The Muse
Kathryn Minshew is the Muse's CEO and number one swashbuckler. Kathryn has spoken at MIT and Harvard, appeared on The TODAY Show and CNN, and contributes on career and entrepreneurship to the Wall ...
Show the rest
Mary Margaret Connell
Mgmt Dir
JWT
Mary Margaret is responsible for the oversight of all integrated business activities for multiple accounts at JWT Atlanta, including managing partner activities, creative development, fiscal respon...
Show the rest
Details
Access
Interactive Badge, Gold Badge, Platinum Badge
Tags