Where's Waldo's Voice: Social Media for Mascots
Tuesday, March 17
11:00AM - 12:00PM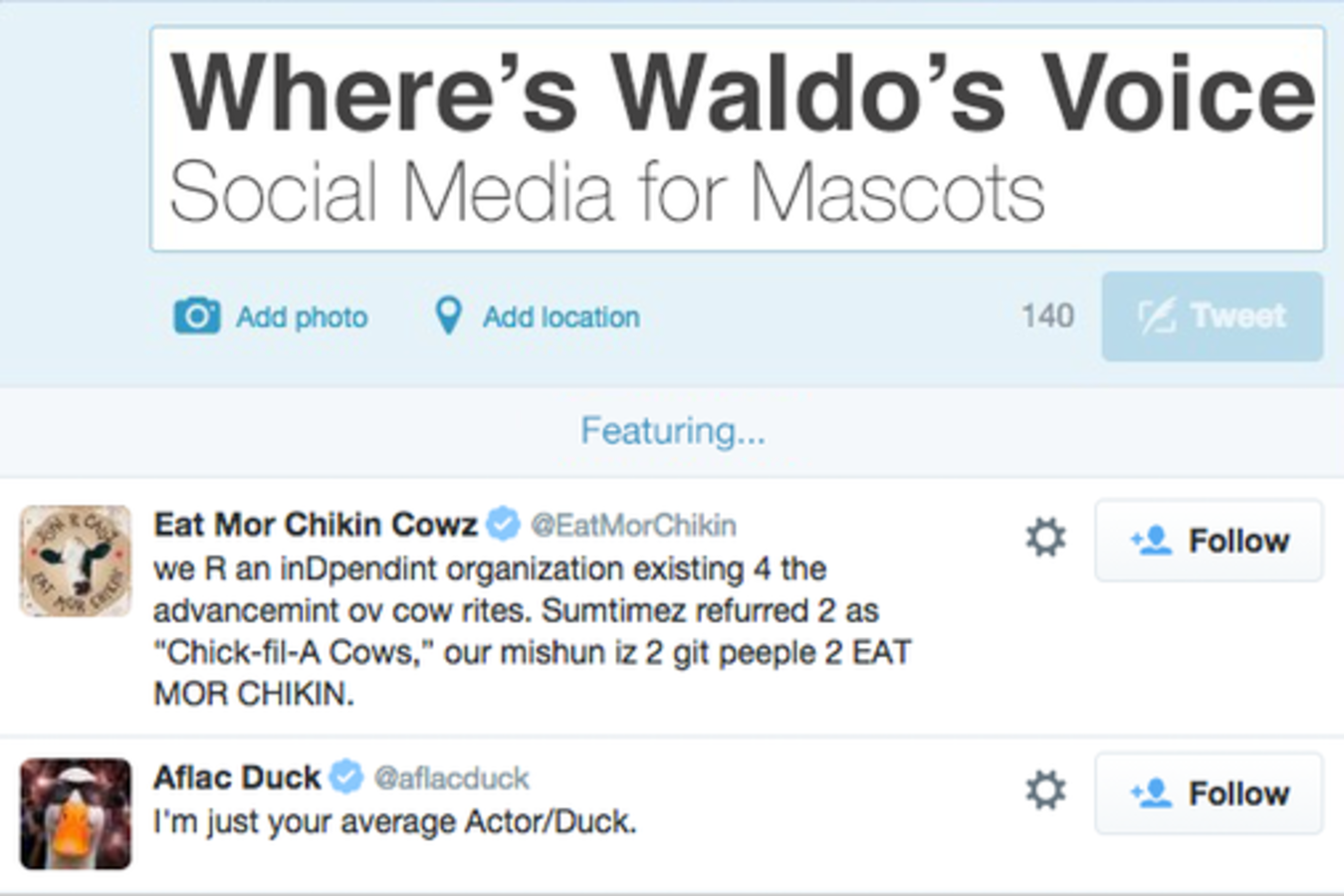 What if you had 140 characters to say something amazing, but you had to say it like a duck or a mute red-and-white striped traveller? Such is the struggle of the brand mascot. And what a glorious struggle it is.
It's a new era for brand mascots, thanks to Twitter, Facebook, Vine, Instagram and more. Today, mascots can explore a full range of traits and behaviors – everything from taking selfies to making pop-culture references – and interact with consumers in a way that they never could in TV, radio or print. It's a fun era too, where brand mascots focus on building dynamic relationships and soft selling, rather than simply shilling.
This panel will reveal the secrets of notorious brand mascots with advice from the social media voices behind the mascots for two leading brands. If you're considering creating an online mascot, don't miss it.
Presenters
Ashley Callahan
Content Strategy & PR Mgr
Chick-fil-A
Kip Havel
VP of Comms & Content Mktg
Aflac
Kip Havel has more than 16 years of experience in communications and marketing. In his position as Vice President of Communications and Content Marketing at Aflac, he is responsible for the company...
Show the rest
V Murali
Head of Digital Analytics & Advertising
Hill+Knowlton Strategies
Murali is a Senior Vice President and the Global Digital Chief of Staff at Hill+Knowlton Strategies. He devises strategies for and leads execution of digital and social media campaigns across H+K's...
Show the rest
Details
Access
Interactive Badge, Gold Badge, Platinum Badge
Theme
Branding and Marketing
Tags