Makers Change the World and Tools Change the Maker
Saturday, March 14
3:30PM - 4:30PM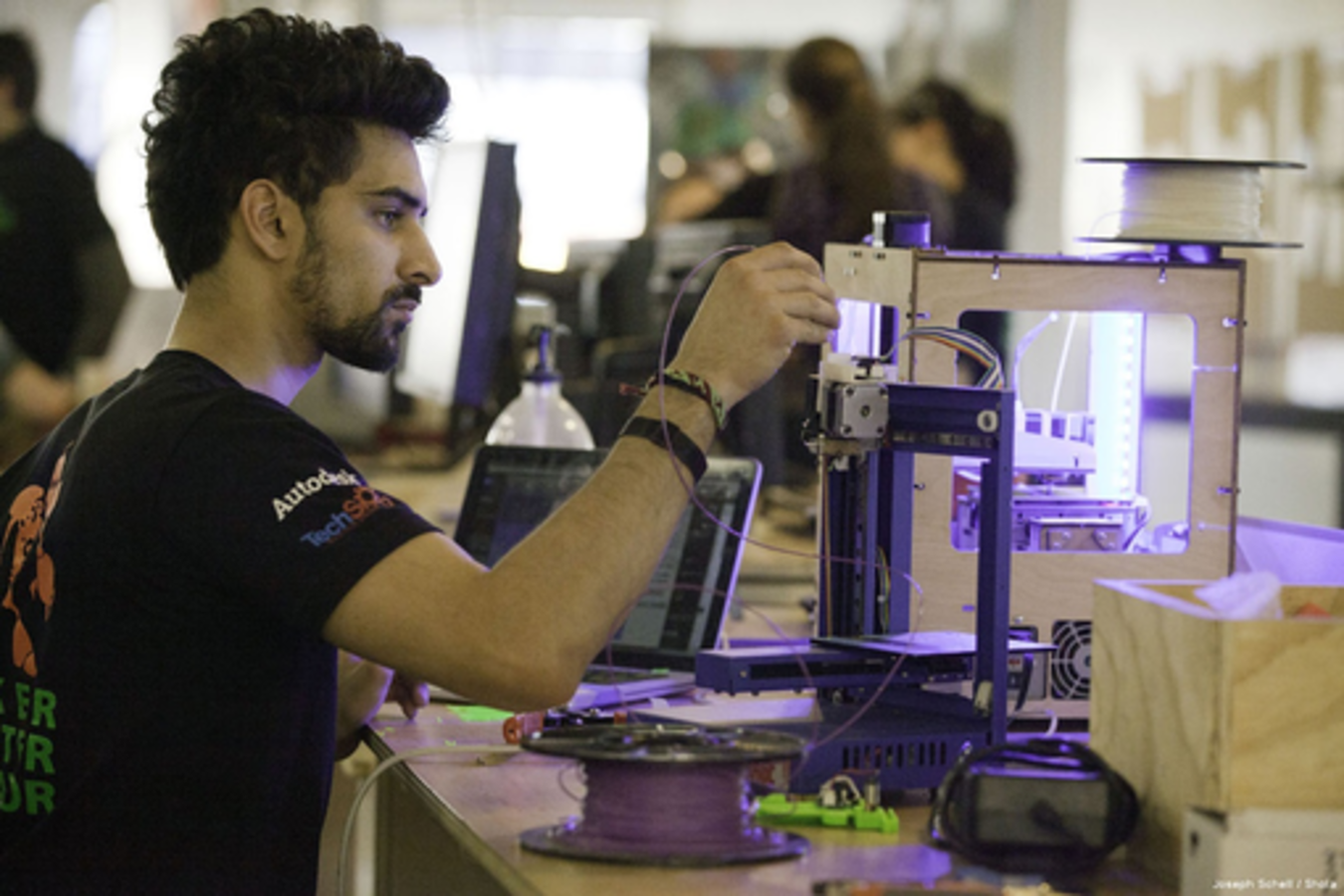 We've seen the evolution from artisans and tinkerers to startups and entrepreneurs. Makers are no longer just hobbyists, they are often the ones bringing the "next big thing" to market for mass consumption. They are changing the game for all of us.
Major tech companies and global brands have taken notice of the power of the Maker and are connecting these powerful creators with the tools and technologies that help spur their creativity, drive innovation, and ultimately enable them to bring their latest design to market. What will this mean for the maker movement, the future of innovation, and how we create the next generation of makers?
Join NI, who helps engineers solve the world's greatest engineering challenges; TechShop, the nation's first chain of do-it-yourself workshop and fabrication studios; and LEGO Education, who spurs creativity in kids and makers alike, in a discussion moderated by industry analyst MoorInsights around the tools that can make the Maker.
Presenters
Jim Newton
Chairman & Founder
TechShop
Jim is an uber-DIYer and lifelong maker. A serial entrepreneur, Jim holds several design patents and created TechShop because he needed a place to build his own inventions. Before founding TechShop...
Show the rest
Paul Teich
CTO & Sr Analyst
Moor Insights & Strategy
Paul is CTO & Senior Analyst at Moor Insights & Strategy and has been with MI&S for two years. He leads their technology research, specializing in cloud and cloud-to-endpoint usage models.
Prior t...
Show the rest
Ray Almgren
VP/Corporate Mktg
National Instruments
Ray Almgren, NI vice president of marketing, leads NI's corporate marketing activities along with the worldwide academic relations program. Almgren has pioneered the company's efforts in engineerin...
Show the rest
Stephan Turnipseed
Pres Emeritus & Exec Dir Strategic Partnerships
LEGO Education
Stephan Turnipseed is the President Emeritus of LEGO Education, North America and Executive Director of Strategic Partnerships for LEGO Education. He also serves as the Chairman for The Partnership...
Show the rest
Details
Access
Free and open to the public. ***Admission subject to venue capacity and age restrictions.
Theme
Art, Science and Inspiration
Tags