Data-Driven Strategy vs Editorial Gut Instinct
Sunday, March 15
11:00AM - 12:00PM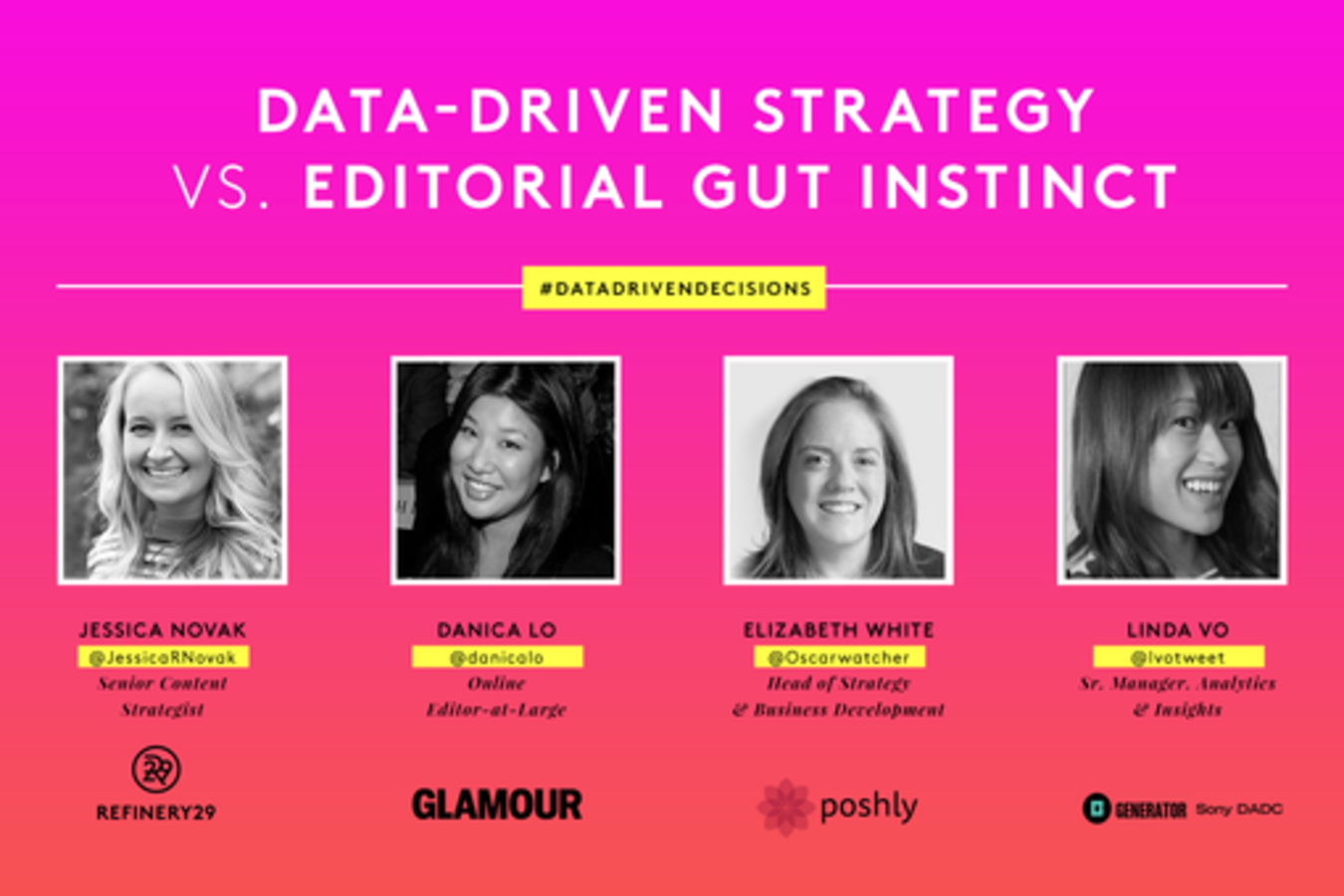 Personal taste and intuition used to rule editorial strategy for media brands. Today, armed with live data feeds, in-depth analytics tools, and constant user feedback, content planning and brand strategy has become a sort of editorial Jenga game, carefully balancing performance and results with the pressures of an hourly news cycle and emerging trends. So what are the tensions between editorial integrity, personal taste and the need to innovate in a data-driven culture—and how do you balance them? Women's media brands- Refinery29, Glamour, and Poshly share how they utilize data to program content—from frequency of publish and editorial franchises to overarching brand strategy—without giving up editorial instinct and risk-taking entrepreneurial spirit.
Presenters
Danica Lo
Online Editor at Large
Glamour.com
Elizabeth White
Head of Strategy & Business Dev
Poshly Inc
Liz White oversees the digital businesses for PEOPLE and Entertainment Weekly, two of the largest and most influential brands in entertainment and pop culture. In her role as Vice President and Gen...
Show the rest
Jessica Novak
Content Strategist
Refinery29.com
Jessica Novak is the Content Strategist at Refinery29, the largest independent fashion and style website in the United States, as well as the fastest growing media company on the Inc. 500 list. She...
Show the rest
Linda Vo
Analytics Mgr
Generator/Sony DADC