Friday, March 20
4:15PM - 5:39PM
Synopsis
Landfill Harmonic follows the Recycled Orchestra of Cateura, a Paraguayan musical group that plays instruments made entirely out of garbage. When their story goes viral, the orchestra is catapulted into the global spotlight. Under the guidance of idealistic music director Favio Chavez, the orchestra must navigate a strange new world of arenas and sold-out concerts. However, when a natural disaster strikes their country, Favio must find a way to keep the orchestra intact and provide a source of hope for their town. The film is a testament to the transformative power of music and the resilience of the human spirit.

Section: 24 Beats Per Second
Premiere Status: World Premiere
Country: USA
Language: Spanish
Year: 2015
Runtime: 84min
Credits
Director: Brad Allgood, Graham Townsley
Executive Producer: Alejandra Amarilla, Rodolfo Madero, Belle Murphy
Producer: Juliana Penaranda-Loftus,
Cinematographer: Neil Barrett, Tim Fabrizio, Brad Allgood
Editor: Brad Allgood
Music: Michael Levine
Additional Credits: Co-Director: Juliana Penaranda-Loftus, Co-Producer: Jorge Maldonado, Associate Producer: Natalie Irby, Jennifer Tocquigny, Sound Post: Therapy Studios, With the support of: Creative Visions Foundation, MacArthur Foundation, Corner to Corner productions
Director Bio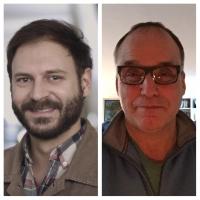 Brad Allgood is an award-winning filmmaker with a background in international development and public health. Before making films, he served as a Peace Corps Volunteer in Nicaragua. Graham Townsley is an emmy-nominated director of high-end documentaries for PBS, National Geographic and the Discovery channel.
Contact
Public Film Contact
Juliana Penaranda-Loftus
Hidden Village Films
juliana@hiddenvillagefilms.com
(480) 253-0213
Publicity Contact
Juliana Penaranda-Loftus
juliana@hiddenvillagefilms.com
Still
Details
Access
Music Badge, Film Badge, Gold Badge, Platinum Badge, Film Festival Wristband, Artist Wristband
Screening Section
Tags