Thursday, March 19
3:30PM - 4:51PM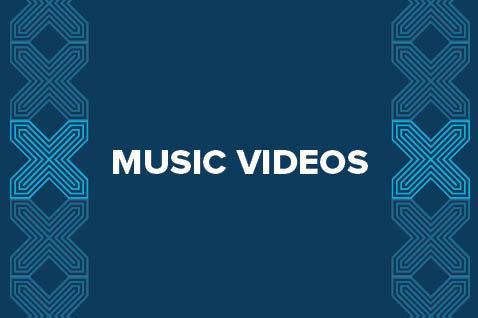 Synopsis
Director: Daniel Wolfe
It's about the future.
Director: Vladimir de Fontenay
A boy wrestles with a certain idea of masculinity.
Director: Hiro Murai
The official music video for Gold, taken from Chet Faker's debut album Built On Glass.
Director: Gia Coppola
The 18th installment in Urban Outfitters music video series, this video follows the release of Palo Alto, Gia's motion picture directorial debut, which features a dreamy soundtrack by frontman Dev Hynes.
Director: Andrew Goldsmith, Darcy Prendergast, Darcy Prendergast
Oh Yeah Wow directors Darcy Prendergast and Andrew Goldsmith teamed up to create Hudson & Troop's 'Framelss' featuring a chain smoking blue monster, who uses AUSLAN (Australian Sign Language) to sign the lyrics of the song, while working a dead end job as a fry cook. Oh Yeah Wow have explored their fair share of prosthetic work and know how tolling it can be on actors - so for this clip they decided that Darcy co-direct from inside the monster suit. After 3 hours in the make up chair Darcy spent a gruelling 24-hour shoot in a full body fur suit on a 42-degree (celsius) summer day -surprising locals on the streets of Springvale, who stopped to take selfies with the big blue monster.
Director: David Wilson
A black and white music video capturing the sincerity of a lover's quarrel through modern dance.
Director: DANIELS
A man is so turnt up it becomes contagious.
Director: Summer DeRoche
Australian band, Boy & Bear, find themselves trapped in a miniature house. When David, the lead singer, decides to light a bed on fire, the house begins to burn and crumble around them.
Director: Ian & Cooper
A trucker reminisces on the past.
Director: Aakash Bhatia
The film is a documentation of the lives of three characters from Jogeshwari in Mumbai as they live out their aspirations and get over their fears during the festival of Dahi Handi. The sport of Human Pyramid is where these characters find glory and fame. The community comes together to celebrate the festival and compete with other Mandals/Groups. It is about personal victories in a group sport, it is about making name for oneself and it is about being bigger than what others give you credit for.
Director: Matt Walker
A lonely file clerk with a pet disco ball searches for the one in a city where everyone is in love.
Director: Dent de Cuir
Inspired by John Stezaker's collages, this psycho-sexual naughty horror story is a visual exploration of modern romances games of seduction. Wild!
Director: Brandon LaGanke, John Carlucci, John Carlucci
What is considered by the press as the world's first aerial pornography film, Drone Boning is more of an exploration of the blurred intersection of art and pornography. Subsequently, its a satirical social commentary on the constant increasing issues with drones. droneboning.com
Director: Balázs Simon
Elegance and beauty combine wonderfully in Balázs Simon's creation for Nils Frahm's Re. Nature and concrete clash as a stag's environment becomes ever more enclosed, while Nils Frahm's classical-electronic composition glides on.
Director: Max McCabe
A day in the life of a man who has lost it all to a very British addiction. We follow our hapless hero from dawn to dusk as he stumbles through the streets of London, desperately seeking his next cuppa. The narrative of Max McCabe's 'Musicbx', inspired by the irreverence of Moody Good as an artist, is built around the dynamic swell of the track from ethereal melodies to gut-punch bass stabs.
Director: Anna Zlokovic
Director: Patrick Kennelly
"Body & Blood" is a voyeur's glimpse into the realm of sexual exploitation. This deviance unhinges a woman's mind and infuses her nefarious world. She ensnares supple bodies with her wiles, and so too is tethered by temptation to their nakedness. This is freedom and this is imprisonment.
Director: Tim Main
A heist happens in LA, the setup and scenario are so familiar. We know the trope, we know this can end one of two ways. Or will it? In a challenge to the classic Hollywood clichés, you're taken on a wild chase like you've never seen. On pogo sticks.
Director: Tim Hendrix
A short visual poem about the mythic bond between man and beast.

Section: Music Video Competition
Year: 2015
Runtime: 81min
Still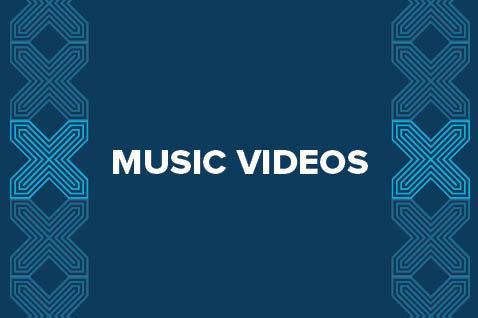 Details
Access
Film Badge, Gold Badge, Platinum Badge, Film Festival Wristband
Screening Section