Mentor Session 6
Presenters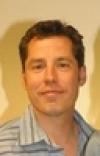 Darren Hill
Pres
Ten Pin Management
Darren began his career as a musician in his hometown of New Orleans, LA. He formed Red Rockers who released 3 records on 415/COLUMBIA and later The Raindogs who released two records on ATCO/ATLANTIC. Darren also played bass in Paul Westerberg's post Replacements solo band.
In 1996, Darren transitioned to the business side of music when he formed Ten Pin Management. He has managed the careers of Dropkick Murphys, Amazing Royal Crowns, New York Dolls, Combustible Edison, and others. He currently represents Paul Westerberg, Roky Erickson, and The Mighty Mighty Bosstones.

Jessica Linker
Owner
Pitch Perfect PR
Jessica Linker is the owner of Pitch Perfect PR, a public relations company raising awareness of music and other arts through creative press campaigns designed for print, online, broadcast, and visual media. Clients include Joanna Newsom, Girl Talk, Beirut, Sharon Van Etten, the Pitchfork Music Festival, Moogfest, and many more. Prior to starting Pitch Perfect PR, she handled national PR for Thrill Jockey Records, and affiliate marketing/partner relations at RollingStone.com.

Jody Stephens
Studio Mgr
Ardent Studios
Ardent Studios Manager, founding member of Big Star; Golden Smog member on occasion
The Ardent Music label is currently working with Star & Micey. They will perform at Cedar Street Courtyard on Saturday the 17th at 8pm.
www.starandmicey.com
www.starandmicey.muxtape.com

Jonathan Cohen
Music Booker
Late Night with Jimmy Fallon
JONATHAN COHEN is the music booker for NBC's "Late Night With Jimmy Fallon." Previously, he spent nearly 10 years as a writer and editor at Billboard.

Marc Lipkin
Dir of Pub
Alligator Records
MARC LIPKIN has been director of publicity for Alligator Records since 1992. He has placed stories and television appearances for artists including Koko Taylor, JJ Grey & Mofro, Anders Osborne, The Holmes Brothers, Marcia Ball, and Mavis Staples. In 2005 Marc received the first Keeping The Blues Alive Award for publicity from the Blues Foundation.
Martin Atkins
Owner
Tour:Smart
MARTIN ATKINS has been in the music business for over thirty years. He was a member of Public Image Ltd and Killing Joke. He also founded industrial supergroup Pigface, The Damage Manual, and Murder Inc., and has contributed to Nine Inch Nails and Ministry. Martin is the owner of Invisible Records and Mattress Factory Recording Studios. He is the author of Tour:Smart, a Suicide Girls columnist, taught at Columbia College Chicago for six years and currently teaches at Madison Media Institute. Most recently, Martin started his own entrepreneurial school revolution number three.
Michael Goldstone
Mom+Pop Music

Zarah Zohlman
Late Night with Jimmy Fallon
Zarah Zohlman is the assistant to Roots drummer/"Late Night With Jimmy Fallon" bandleader Ahmir "Questlove" Thompson, and works closely with him on various music, branding and business initiatives.