How Comics Journalism Is Saving Your Media
While traditional journalism struggles to find its footing, comics journalism is inherently stylish, uniquely suited to sharing via social media, and popular as hell. During this panel, we'll share findings gleaned from editors, journalists and artists who have stretched the limits of comics to tell complicated stories in a variety of formats, from traditional paneled storytelling to interactive web pieces. We'll also discuss how this creative nonfiction can impact public policy and reach a broader audience.
Presenters

Erin Polgreen
Consultant
Media Ideation Fund
Erin Polgreen is the founder of Symbolia: The Tablet Magazine of Illustrated Journalism.
She is also a consultant with deep experience developing community, fostering technological innovation, and increasing the reach of independent media organizations.
As managing director of The Media Consortium, Erin oversaw strategic program development, editorial collaborations, and educational curriculum that supported a network of more than 50 leading independent media outlets. She crafted high-impact projects focused on media policy and revenue-generation strategies and organized a variety of strategy summits and events.
Erin frequently speaks about editorial collaboration, comics journalism, and media innovation at venues such as the Public Radio Program Directors Association, NAMAC, the National Conference for Media Reform, and the Society for News Design.
She is a founding organizer of the Chicago chapter of Hacks/Hackers.

Matt Bors
Comics Journalism Editor
Cartoon Movement
Matt Bors is a nationally syndicated editorial cartoonist and the comics journalism editor of www.cartoonmovement.com.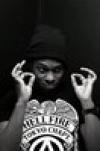 Ronald Wimberly
Artist
Dπ, a comic-book, pop artist who's subverted convention with pop narrative is not uncomfortable writing about himself in the third person. His alter ego, Ronald Wimberly, however, is.
 
Ronald Wimberly has worked as an illustrator/animator and comic book artist out of Brooklyn, NY for 10 years, his work has been featured around the world.

Sarah Jaffe
Assoc Editor
Alternet.org
Sarah Jaffe is a blogger, an independent political journalist, a feminist pop culture critic, and a self-proclaimed nerd girl who has contributed to The Nation, Billboard, The American Prospect, Bitch, Bust, and Newsarama.com. She's an associate editor at AlterNet.org, a Twitter junkie, and when she's not writing about politics or technology, she can be found adding to her epic comics collection.

Susie Cagle
Graphic Journalist
Graphic Journos
Susie Cagle has written and drawn for the Atlantic, the Guardian, GOOD, American Prospect, AlterNet, the Awl, Truthout, In These Times, Campus Progress, Cartoon Movement & many others. She has been arrested twice while working on an illustrated history of Occupy Oakland. Graphic journalists go hard.