CHRISTEENE, "African Mayonnaise"
Synopsis
In "African Mayonnaise", the 6th installment of the CHRISTEENE Video Collection, Celebrity gets Fucked.
Credits
Director(s): PJ Raval
Producer(s): PJ Raval
Screenwriter(s): Paul Soileau
Editor(s): Victoria Chalk
Music: CHRISTEENE
Additional Credits: Camera: Drew Xanthopoulos, Camera: Allen Ho, Camera: Otis Ike, Camera: Ivete Lucas, Additional Footage: Curran Nault
Principal Cast: CHRISTEENE, T-Gravel, C-Baby, JJ Booya
Director Bio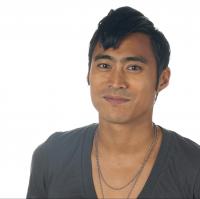 Named one of Out Magazine's "Out 100 2010" and Filmmaker Magazine's "25 new faces of independent film 2006," PJ Raval is an award winning filmmaker whose credits include TRINIDAD (Showtime, LOGO). Also an award-winning cinematographer, PJ's work includes the 2009 Academy Award nominated TROUBLE THE WATER.
Contact

Public Film Contact
PJ Raval
Three dollar Cinema
pj@threedollarcinema.com
512.507.8158
PO Box 684643
Austin
TX
78768
Stills