Little Dad
Synopsis
Peter doesn't want his seven year-old to get picked on. Peter doesn't want to get picked on, either.
Credits
Director(s): Noah Pritzker
Producer(s): Charlie Birns
Screenwriter(s): Noah Pritzker
Cinematographer: Rico Sands
Editor(s): Jennifer Lilly
Production Designer: Wyatt Angelo
Additional Credits: Co-Producer: Baz Hatfield, AD: Ethan Anderson, Script Supervisor: Andrea Ulrich, Makeup: Chifumi Nambashi
Principal Cast: Jason Kravits, Anthony Scarpone-Lambert, Jenna Stern
Director Bio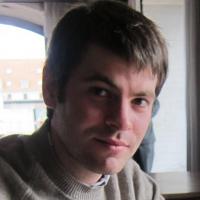 Noah is a student living in New York.
Contact

Public Film Contact
Charlie Birns
birnsc@gmail.com
914 924 0773
Stills