Merman
Synopsis
Harrison dances within an amazingly lush, deep well of crystal clear water, undisturbed by his onlooking friends.
Credits
Director(s): Jono Foley
Screenwriter(s): Jono Foley
Cinematographer: Jono Foley
Editor(s): Jono Foley
Music: Chris Rehm
Additional Credits: Production Assistants: Trevor Smith, Harrison Smith, Assistant Editor: Harrison Smith
Principal Cast: Baylor Estes, Harrison Smith, Trevor Smith
Director Bio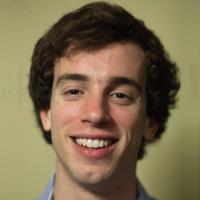 Jono Foley is a film student at the University of Texas graduating in spring 2012. Originally from Houston, Texas, he has been making films in a group called Neko Neko with 3 other young filmmakers since 2006.They've produce over 50 shorts, a feature, and have ambitious plans for the future.
Contact

Public Film Contact
Jono Foley
Neko Neko Films
foley.jono@gmail.com
713-409-2700
2925 Higgins
Austin
Texas
78722
Stills