Cherry On Top
Synopsis
A prostitute finds new ways to attract business.
Credits
Director(s): Mike Damanskis
Executive Producer(s): Joshua Funk, Mark Kienlen
Producer(s): Charity L. Miller, Travina Springer, Mike Damanskis
Screenwriter(s): Charity L. Miller
Cinematographer: Renee Greathouse
Editor(s): Mike Damanskis
Music: Kevin MacLeod
Additional Credits: Assistant Editor: Kemi Azeez, Production Assistant: Tyler Alexander, Kemi Azeez
Principal Cast: Melanie Specht, Robbie Rittman, Travina Springer
Director Bio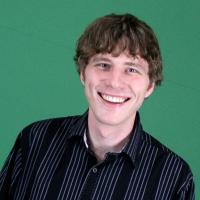 Mike Damanskis is a Los Angeles based comedy writer, producer, and director. Since 2010, he has produced over 150 video shorts for The Second City Network YouTube channel. He plans to produce and direct his first feature this year.
Contact

Public Film Contact
mdamanskis@secondcity.com
The Second City Network
mdamanskis@secondcity.com
646-239-9368
Stills