Mentors - Producers
Presenters

Alicia Van Couvering
Producer
Champion Films
Alicia Van Couvering's first film as a producer, TINY FURNITURE, won the Narrative Jury Prize at the SXSW Film Festival in 2010 as well as accolades from the Independent Spirit Awards, Gotham Awards, New York Film Critics Awards and many more; it was released by IFC Films and the Criterion Collection. Her background in physical production includes films like Barbara Kopple's MY GENERATION, Phil Morrison's JUNEBUG, Todd Solondz's PALINDROMES and LIFE DURING WARTIME; she is the co-producer of Bryan Wizemann's THINK OF ME, Steve Kessler's PAUL WILLIAMS STILL ALIVE and consulting producer for Whit Stillman's DAMSELS IN DISTRESS. She produced Ry Russo-Young's NOBODY WALKS, starring John Krasinski and Olivia Thirlby, which premiered at the Sundance Film Festival in 2012 and will be released by Magnolia Pictures. She is a contributing editor to Filmmaker Magazine. In 2010 was named a Fellow of the Sundance Institute's Creative Producing Labs as well as a 2010 IFP / Rotterdam Cinemart Labs Fellow; recently, Nikki Finke's Deadline Hollywood named her a 'Producer to Keep Watching.'

Andrew Rossi
Dir, Producer
ARossi
Andrew Rossi is a director, producer and cinematographer of documentaries. His most recent film, "Page One: Inside The New York Times" takes viewers to the front lines of the debate about the future of newspapers, following writers on the media desk at the New York Times. "Page One" premiered at the Sundance Film Festival and is being co-distributed by Magnolia Pictures, Participant Media and History Films, the people behind such films as "An Inconnvenient Truth" and "Food, Inc.". Previously Andrew directed "A Table In Heaven," an HBO feature documentary about the owners of New York eatery Le Cirque, and "The Sky Did Not Fall," a piece about the effort to legalize same sex marriage in Massachusetts. Andrew was also an associate producer on the documentary "Control Room" about the Arab news network Al Jazeera. Andrew is a graduate of Yale University and Harvard Law School.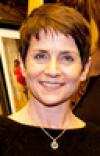 Christy Pipkin
Exec Dir
The Nobelity Project
Christy Pipkin is the Exec Dir. of The Nobelity Project, a nonprofit organization making films addressing global issues through social action.
Dylan Wilcox
VP, Acquisitions
Miramax
Dylan is Vice President of Acquisitions for Miramax.

Karen Bernstein
Producer/Editor, "Preditor"
Bernstein Documentary
Emmy and Grammy award-winning Karen Bernstein has spent over 25 years producing, researching and editing with some of the most prestigious producer/ directors in the documentary field, including Susan Lacy (PBS American Masters), Charlotte Zwerin (PBS American Masters), Helen Whitney (PBS American Masters and Frontline), Henry Hampton (Blackside, Inc.), Ellen Spiro and Phil Donahue (Body of War).
She has recently produced both the television and theatric versions of Fixing The Future: NOW on PBS with David Brancaccio as host (Jumpstart Productions). Troop 1500 toured film festivals and other venues throughout the country and received an audience award at SXSW in Texas, and a Gracie Award in 2007. PBS' Independent Lens broadcast the documentary in March of 2006. Body of War won the award for Best Documentary from the National Board of Review in 2007 and was "short-listed" for an Academy Award.

Kyle Martin
TCB'ing Corp
Kyle Martin was recently named the 2010 Sundance Institute Mark Silverman Producing Fellow. His latest film TINY FURNITURE (IFC Films), written and directed by Lena Dunham, was nominated for the 2011 Independent Spirit Award Best Debut Feature and Best Cinematographer Spirit Awards, and it Independent Spirit Award for Best First Screenplay as well as Best Feature at the 2010 SXSW Film Festival.
Kyle is currently in production on Matt Wolf's documentary TEENAGE, a stylized meditation on early 20th century youth cultures based on the book by Jon Savage. He's also producing the Sundance Institute supported projects BLUEBIRD,(written and directed by Lance Edmands) and CONFEDERACY (written by Jody Lee Lipes and Jeff Peixoto).
His previous credits include the SXSW 2010 Audience Award winner NY EXPORT: OPUS JAZZ, produced in association with PBS and New York City Ballet Dancers (PBS, BBC, Factory 25), Matt Wolf's critically acclaimed and award winning WILD COMBINATION: A PORTRAIT OF ARTHUR RUSSELL (Sundance Channel, Plexifilm) and BROCK ENRIGHT: GOOD TIMES WILL NEVER BE THE SAME (Factory 25).

Megan Gilbride
Producer
Producer
An Independent Spirit Award nominated producer of narrative and documentary features, Megan produced LOVERS OF HATE, co-produced WHERE SOLDIERS COME FROM and is currently in pre-production on Bryan Poyser's next film, THE BOUNCEBACK.