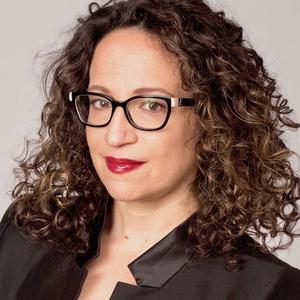 World-renowned futurist and founder and CEO of the Future Today Institute, Amy Webb possesses master-level knowledge and insights on the potential futures for the industries critical to keeping the world moving during this unparalleled period of disruption in business and society. Webb is a sought-after advisor to Fortune 100 and Global 1000 companies and provides strategic foresight on the emerging tech and trends that will turn industries on their heads and transform every aspect of our lives.
A powerful voice on all things tech- and future-related, Webb is the author of several bestselling books, including the critically acclaimed The Big Nine about the futures of AI, and The Genesis Machine, which examines the futures of synthetic biology. A lifelong science fiction fan, Amy collaborates closely with Hollywood writers and producers on films, TV shows and commercials about science, technology and the future. She is a 15-year member of the Academy of Television Arts & Sciences and has served on a Blue Ribbon panel for the Emmy Awards.
Webb was elected a life member of the Council on Foreign Relations, serves on the Media Stewardship Board at the World Economic Forum, and is ranked on the Thinkers50 list of the 50 most influential management thinkers globally. She is a professor of strategic foresight at New York University's Stern School of Business and a Visiting Fellow at Oxford University's Säid School of Business. Webb earned the rank of Shodan in the Japanese martial art Aikido, but a serious accident during training forced her to retire. She is now an avid long-distance cyclist.
Events featuring Amy Webb
Mar 11, 2023
10:00am — 11:00am
Events featuring Amy Webb
Mar 11, 2023
10:00am — 11:00am