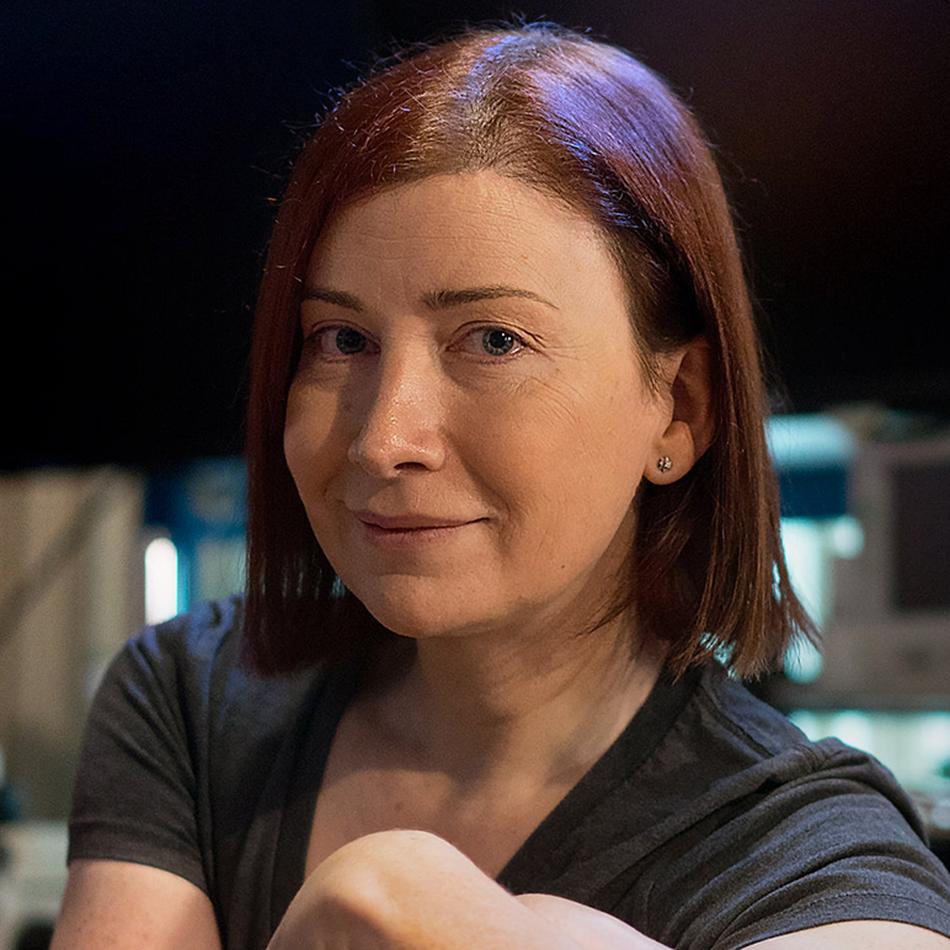 Jeri Ellsworth is an inventor, product creator, chip designer and system-level engineer. Her broad skills set enables her to design reliable, low cost, and highly integrated systems. She is well-known in the industry for creating cutting-edge consumer products which sell in the millions. She is intimately familiar with the day-to-day operations of large and small companies, as well as how to build efficient engineering teams in new company environments.
Ellsworth began her career as an entrepreneur while she was still in high school, starting her first successful company designing and building dirt-track race cars. Then, in her early twenties, she founded a chain of computer stores called Computers Made Easy, with multiple branches throughout Oregon. She learned how to operate and market a multi-location business that catered to consumer demand for personal computers. In 2000, she sold her stores following the collapsing prices of computers.
Following her passion for electrical engineering, Ellsworth gained internet fame starting in 2004 when she created several video game joysticks (Commodore, Capcom, Golden Tee and Williams) by squeezing the entire circuitry of classic video game systems onto a single chip. The most popular of these was the Commodore 64 Direct-to-TV, which ran 30 games from the early 1980s. It sold over 70,000 units in a single day via the QVC shopping channel and sold millions of units worldwide over their lifetime.
Ellsworth's ability to reverse-engineer classic computers and give them new life inside custom chips earned her a cult following among groups of retro-personal-computer enthusiasts. The hardware made such an impact that many of them are considered highly sought after collectibles, prompting museums to request her designs for exhibition.
Ellsworth went on to create many successful electronic toys, leading teams within companies such as MGA, NSI, and BEG. Some of these toys include a series of Bratz toys, Classic Home Arcade machines, and animatronic toys. She also worked on reconfigurable processors, high-performance video compression chips for the TiVo digital video recorder, video streaming hardware for Newtek, and animatronic control systems for Kerner/Industrial Light and Magic, solidifying her reputation as a leader in consumer electronics. She's even designed flight computers, telemetry and navigation systems for Astra Rocket, a company building commercial launch vehicles which carry payloads, such as satellites, for commercial and government customers.
In 2011, she was personally recruited by Gabe Newell, the CEO and co-founder of Valve
Software, to assemble a hardware R&D department at their corporate headquarters in Bellevue, Washington. This group would become the key contributor to the technology used in the popular HTC Vive and Oculus VR headsets. During her tenure at Valve Software, Ellsworth pioneered the use of projection and retroreflection to do holographic augmented reality.
Ellsworth acquired the rights to her AR invention from Valve Software and co-founded Technical Illusions in 2013 to commercialize the technology. The company ran the most successful AR Kickstarter campaign at that time, raising over $1 million, when AR/VR technology and awareness were still in their infancy. The success of the Kickstarter caught the interest of investors and, in 2015, the renamed CastAR received funding from Playground Global, an incubator and venture capital firm run by Android OS-creator Andy Rubin. CastAR subsequently returned the Kickstarter funds to consumers.
CastAR shut down in mid-2017 but Ellsworth fortunately re-acquired the rights to the technology, launching a new company called Tilt Five in late 2017. Vast improvements were made to the hardware and software in the ensuing months. In October 2019, Tilt Five closed a Kickstarter campaign, raising more than $1.7 million, overtaking CastAR as the most successful AR crowdfunding campaign to date.
Ellsworth is an inventor on 11 granted patents covering many aspects of AR/VR/MR, such as varifocal technology for projected images, reprojection technology, and multi-layer beam splitter technology, which is a crucial innovation for Tilt Five hardware.
Jeri Ellsworth launched an educational YouTube channel in 2009 through which she shares and educates viewers about her adventures in engineering and science, and she has a large and loyal following on social media. Jeri is an icon in the maker / educational community for pushing the boundaries of what was thought possible for an individual. She has frequently lectured at universities and speaks at many annual events about creativity and engineering. In 2012, she was presented the Maker Hero of the Year award by MAKE Magazine.
Events featuring Jeri Ellsworth
Events featuring Jeri Ellsworth