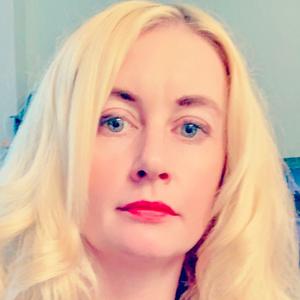 An experienced founder and content creator, Cortney Harding has a singular mission: to help people leverage the metaverse for social impact. As the founder of the award-winning agency Friends With Holograms, she was a pioneer who created VR training pieces around topics like child abuse, workplace exclusion, mental health, Black maternal mortality, and racial bias for companies like Lowe's, Walmart, PWC, Amazon, Target, and more. Her work was honored as the Best VR/AR of 2019 at Mobile World Congress, a SXSW Innovation Award Finalist at SXSW, and a Top HR Product by HR Executive.
Cortney is an accomplished speaker and workshop leader who has spoken at SXSW, Advertising Week Europe, the Next Web, and Future of Storytelling, among other events. She has been interviewed by the New York Times, NPR, and Ad Week, among others, and has written for Billboard, Teen Vogue, and the Village Voice. She is the author of three books, including her most recent book on using virtual reality to create social change.
She has taught at New York University and this year will be teaching at North Carolina State and UCLA. Cortney has also guest lectured at Johns Hopkins, Chapman University, Harvard Business School, and Columbia University. She is represented by APB Speakers and always looking to share her ideas with new audiences.
Events featuring Cortney Harding
Events featuring Cortney Harding