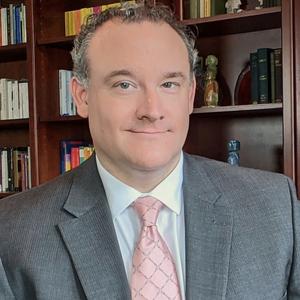 Jason Schenker FLTA® CFP® SCR® is Chairman of The Futurist Institute and the President of Prestige Economics. He advises executives, public and private company boards, industry groups, NGOs, and government organizations.
Around 1 million learners have taken Mr. Schenker's economic, finance, risk management, leadership, and emerging technology courses on LinkedIn Learning. He is the author of over 30 books and the creator of over 45 online courses on these topics, including the bestsellers Recession-Proof, Jobs for Robots, and The Future After COVID.
Bloomberg News has ranked Mr. Schenker a top forecaster in 46 categories since 2010 and #1 in the world in 26 categories, including U.S. payrolls, the euro, the pound, oil, natural gas, gold, and industrial metals prices.
Since 2004, Mr. Schenker has given over 1,000 presentations, including for the LME, Singapore Exchange, SXSW, the Fed, and NATO. In speeches, Mr. Schenker often discusses futurist themes, financial markets, energy prices, healthcare, and national security topics, including Cold War Two®.
Mr. Schenker has given over 1,000 television interviews, including Bloomberg TV, Bloomberg UK, Bloomberg Germany, CNBC, CNBC Asia, CNBC Europe, BNN, Fox, Fox Business, MSNBC, CBS, ABC, NBC, CNN, and the BBC.
Mr. Schenker previously worked at McKinsey as a Risk Specialist and at Wachovia as the Chief Energy and Commodity Economist. He earned master's degrees in economics, negotiation, and German, and he writes occasional columns for Bloomberg Opinion.
Mr. Schenker is one of the 100 CEOs on the nonpartisan Texas business roundtable, the Texas Business Leadership Council. He is a member of the Bretton Woods Committee and an NACD Board Leadership Fellow.
Content from Mr. Schenker's SXSW 2023 talk will draw on original research from The Futurist Institute (www.futuristinstitute.org) and Prestige Economics (www.prestigeeconomics.com).
Mr. Schenker's speaker website is www.jasonschenker.com.