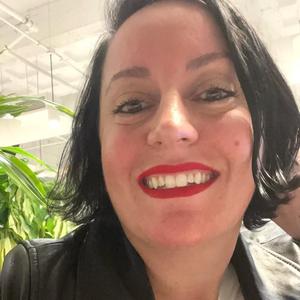 Big Picture Media Founder and Director of Publicity Dayna Ghiraldi-Travers launched the full-service entertainment Public Relations firm in 2007 in New York City. The boutique agency boasts an all female staff of publicists that continue to be trailblazers in the entertainment PR industry.
Her award winning firm has represented hundreds of diverse artists like Sum 41, American Authors, Switchfoot, The Used, All Time Low, Kansas, Naughty by Nature, New Found Glory, The Eagles, Matisyahu, Peter Gabriel, Thrice, lil aaron, Yanni, Travis Mills and Sheppard. Additional household name clients include film composers like John Williams and Hans Zimmer as well as companies like Hopeless Records, Emo Nite LA, Pure Noise Records, To Write Love on Her Arms, The Village Voice and more. BPM handles all publicity for the City Parks Foundation SummerStage series, Strange 80s annual events, The New York, San Francisco & Los Angeles Coffee Festivals, 320 Festival with Talinda Bennington, The Bushwick Film Festival and more. Dayna's core vision is the backbone of a company dedicated to the client in all capacities.
Dayna has spoken on panels and participated in the mentorship program at SXSW, Sundance Film Festival and the New York Independent Film Festival. She has also held speaking engagements at NYU, Belmont, LIU, Drexel and more to inspire the next generation of entertainment industry hopefuls.
Dayna has also produced an award winning horror film, several music videos and is in pre-production on her next feature film project. Most recently Dayna joined the Board of Advisors for Immersia Labs, venturing into the Cannabis/Tech space.
Her energy is contagious, her ideas are boundless and she never stops pushing herself while supporting and encouraging all of those around her.
Events featuring Dayna Ghiraldi-Travers
Mar 16, 2023
11:30am — 12:45pm
Events featuring Dayna Ghiraldi-Travers
Mar 16, 2023
11:30am — 12:45pm