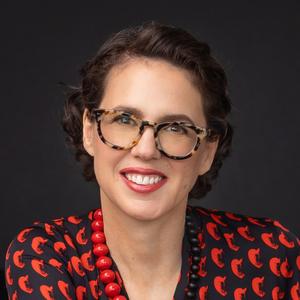 Amy Gallo is a workplace expert who frequently writes and speaks about gender, interpersonal dynamics, difficult conversations, feedback, and effective communication. She works with individuals, teams, and organizations around the world to help them collaborate, improve how they communicate, and transform their organizational culture to support dissent and debate.
Gallo is the best-selling author of Getting Along: How to Work with Anyone (Even Difficult People) and the HBR Guide to Dealing with Conflict, a how-to book about handling conflict professionally and productively. Getting Along was a finalist for the Next Big Idea Club, long-listed for several nonfiction book prizes, and named a Book of the Month by the Financial Times.
She has written hundreds of articles, including an advice column called "Getting Along," for Harvard Business Review, where she is a contributing editor. Her writing has been collected in numerous books on a range of topics from feedback to emotional intelligence to managing others.
For the past four years, Gallo has co-hosted HBR's popular Women at Work podcast, which examines the struggles and successes of women in the workplace.
Gallo is a sought-after speaker, who has delivered keynotes and workshops at hundreds of companies and conferences, including SXSW (Featured Speaker), the Conferences for Women, the World Economic Forum, the Bill and Melinda Gates Foundation, Google, Adobe, and the American Chambers of Commerce in Finland and Sweden. In 2019, she delivered a talk at TEDxBroadway about the positive benefits of conflict.
Her writing and thinking has garnered several awards. She is on the 2023 Thinkers50 Radar List, was shortlisted for the Thinkers50 Talent award, and was named a 2022 LinkedIn Top Voice in Gender Equity. The Harvard Business Review Guide video series, which Gallo stars in, was honored by the Webby Awards in 2023, and the five-episode Women at Work podcast series based on her book won the 2023 Digiday Media Award for Best Podcast.
Gallo is frequently sought out by media outlets for her perspective on workplace dynamics, conflict, and difficult conversation. Her advice has been featured in The New York Times, the Wall Street Journal, the Washington Post (The Lily), Fast Company, Marketplace, and The Austin American-Statesman. She has been a guest on numerous podcasts and radio shows including Ten Percent Happier, HBR's Ideacast, Hello Monday, WNYC, the BBC, and ABC (Australian Broadcasting Corporation).
Before working with Harvard Business Review, she was a management consultant at Katzenbach Partners, a strategy and organization firm based in New York. She contributed to the firm's research on the "informal organization" - the unofficial networks and communities that govern how people work together in practice.
Gallo has three popular courses on LinkedIn Learning about managing conflict and difficult conversations. She has taught at Brown University and the University of Pennsylvania and is a graduate of both Brown and Yale University.
She currently lives in Providence, Rhode Island, with her husband, daughter, and their dog, Emmet.