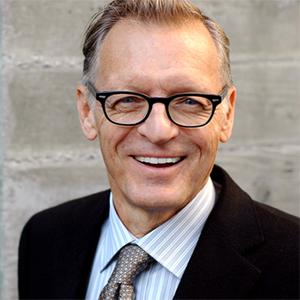 Michael is an entertainment attorney who has been fighting for independent filmmakers for over 40 years. In addition to working on films by such industry icons as Oliver Stone, Davis Guggenheim and Lawrence Bender, Michael serves as General Counsel to Film Independent (home of the Independent Spirit Awards and the Los Angeles Film Festival) and the Writers Guild Foundation.
He is the industry's go-to attorney for fair use (a doctrine in United States copyright law permitting limited use of copyrighted material without permission from the rights holders) and other clearance- and rights-related issues.
Michael graduated from UC Berkeley School of Law, Boalt Hall in 1967. His book Clearance and Copyright, now in its fifth edition and has his law partners as co-authors. It is used in over 50 film schools and has become the standard industry reference book. Michael also wrote Negotiating for Dummies (now in its second edition and translated into eleven languages), Fearless Negotiating (published in hardback in 2007 by McGraw Hill) and The E-Z Legal Guide to Trademarks & Copyrights.
Michael has worked on such projects as "This Film is Not Yet Rated" (where all 134 clips were utilized under fair use), "Wanderlust" (saving its filmmaker over $400,000) and "Expelled" (which featured the song "Imagine," prompting an unsuccessful lawsuit by Yoko Ono).
Events featuring Michael Donaldson
Events featuring Michael Donaldson