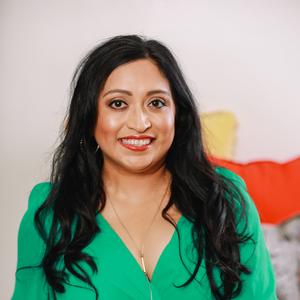 Latina blogger. Multi-passion chaser. Managing partner of MMG Media, LLC. Founder of the award winning blog Que Means What, est. 2011.
Melanie uses the digital media landscape to create and amplify stories about Latina leaders, representation of the Latino community and her experiences as a Mexican-American exploring her own identity.
Making her tv show host debut in 2022, Melanie was chosen as the host of ¡SALUD! on KLRN, Season 2. ¡SALUD! highlights Hispanic women taking charge in the business world in San Antonio.
Melanie has received various recognitions but she is most proud of receiving the 2018 TECLA Award "The Jewel Award" for Social Good Content Creator. Melanie has worked with Fortune 500 companies such as Walmart, Toyota, and Disneyland. She has also collaborated with local organizations such as Girl Scouts of Southwest Texas, San Antonio College, and LiftFund US.
She is a four-time South by Southwest (SXSW) speaker on entrepreneurship, diversity in the outdoors, multicultural influencers, and parenting with STEM education. She has also been a speaker at H-E-B Diversity and Inclusion Summit, Women's Global Connection Girls Summit, Voto Latino Power Summit, and Hispanicize Event.
Past leadership roles include serving as the 2022 Co-Chair of the Latina Leadership Institute, a program of the San Antonio Hispanic Chamber of Commerce and as a Board Member and Communications Chair of SAY Si (2020 - 2022), a youth arts education nonprofit in San Antonio, TX. Melanie is Dare to Lead™ Trained and has received a Diversity, Equity and Inclusion Certificate from University of South Florida. She is also a graduate of Leadership SAISD.
As a proud seventh-generation Tejana, Melanie is raising her two sons in San Antonio with her husband. You can find her on social media as @QueMeansWhat.