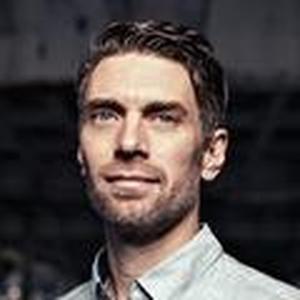 Mike Mowery is an artist manager at 10th Street Entertainment. His clients include Ice Nine Kills, Mothica and Solence.
Mowery got his introduction to the music business through the do-it-yourself hardcore scene. He released his first 7" vinyl record as part of an Atlanta based collective in 1994. Shortly thereafter he moved to California to attend the University of California at Santa Barbara and continued releasing records through his independent label Phyte Records. During his time in Santa Barbara he put on concerts for many notable bands that came through, opting to shun the corporate venues for an intimate show-space with beautiful views just bocks from the beach and surf within walking distance. During this time Mowery also helped Steve Aoki launch his, now hip, label Dim Mak.
In 1995 Mowery embarked on his first European tour as a merchandiser, and fell in love with touring. After graduating from college he moved to Washington D.C. to join the band Good Clean Fun and released the band's records on his label as well as coordinate booking the band all over the world including the US, Canada, Europe, South America, Australia, and New Zealand. The world-wide network of music began to open up to him during these years. Mowery's next career transition was into the world of tour management for the band The (International) Noise Conspiracy, from Sweden, who enlisted him to tour manage their first US tour. He thrived on the road and embraced all of the responsibilities involved with handling the day to day aspects of an international band on the road. After accepting his first duties as tour manager, he was hired for all of the band's tours from 2001-2005 and in 2005 Mowery tour managed The Take Action Tour, created by Sub City and Hopeless Records. By 2006 Mowery was managing full-time, with a primary focus on heavy music.
Mowery began managing artists in 2004. Of the course of the last 15 years he has helped propel the careers of hundreds of artists. Notable clients over the years include Darkest Hour, We Came as Romans, Periphery, Refused, Ice Nine Kills and many more.
In 2013 Outerloop started a record label. Their first signing was Ice Nine Kills through a joint venture with Fearless Records. The label has always served as a developmental platform for aspiring artists.
Mowery's passion for educating artists and managers about the music industry saw the launch of Outerloop Coaching in 2017, which consists of online courses, webinars, e-books, and mentoring for aspiring managers and self-managed musicians. Mowery educates everything he has learned from two decades of experience in the business and how that knowledge translates to modern industry practices.
In 2019, after the breakout success of Ice Nine Kills album, "The Silver Scream," Mowery joined 10th street entertainment and together they've grown the band from a second stage warped tour act into an international theatre level headliner and perennial rock festival performer. In addition they've masterminded a multi million dollar merchandise business.
Mowery's developing artist specialty was once again piqued when he was turned onto Solence, a Swedish rock juggernaut, during the pandemic. Piggy backing on the success of their independent release history, they've landed the band a formidable record deal as well as impressive tour and festival dates
Most recently they've added Mothica to their roster, continuing to expand the genres they work with.
Mowery graduated with honors from the University of California at Santa Barbara with a Bachelor of Science degree in Environmental Studies. He lives in Los Angeles, California.