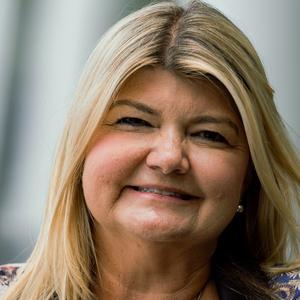 Sandy Carter is a leading voice in technology, social media, and web3/metaverse who has been recognized as TOP10 most powerful women in tech per CNN. She is currently Senior VP of business development & Channel Chief at Unstoppable Domains. In this role, she is responsible for driving new partnerships and integrations for Web 3.0 and the Metaverse. Her mission is to onboard the world onto the decentralized web by building blockchain based identity platforms. She was a General Manager at IBM, a Silicon Valley start-up founder, Vice President at Amazon Web Services.
Sandy Carter is also Board Member at Altair, Chairman of the board for the non-profit organization Girls in Tech and a member of Diversity Community at the World Economic Forum and the founder of Unstoppable Women of Web3. She has won numerous awards including Top 100 Global Thought Leader by Awards Magazine, Top 150 Business Transformational Leaders, a Top 100 Chief Tech Leader, Top 115 Most Inspirational Women of Web3/Metaverse, 100 Women Davos, Two Lovies Awards for Best Metaverse, Top 14 Edge Leader, Federal 100 Award Winner, CRN Channel Chief, and a member of Fortune Most Powerful Women.
She is fluent in eight programming languages and is the author of five books, which won the Platinum MarCom Award and the Silver Marketing Sherpa award.
Events featuring Sandy Carter
Mar 14, 2023
11:30am — 12:30pm