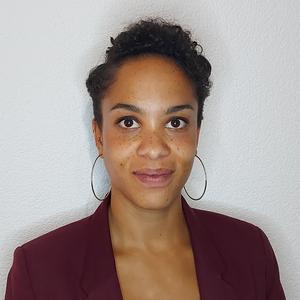 Olivia Gachoud heads the Science and Technology Office at the Embassy of Switzerland to the United States since August 2022. She has been working several years in the field of public diplomacy and international relations, holding different positions with the federal government, non-profit and private sector.
From 2019 to 2022, she worked for Presence Switzerland, Federal Department of Foreign Affairs where she started focusing on Swizterland's promotion abroad and science diplomacy. She was in charge of developing and implementing communication activities to showcase the Swiss innovation landscape and to promote international collaboration with the Americas regional continent.
Olivia Gachoud holds a Bachelor's degree in socio-political studies and a Master's degree in Business-Communication from the University of Fribourg with dual degree from the Pontificia Universidad Catolica in Chile. Her mother tongue is French and she speaks English, Spanish, German and Haïtian Creole.
Events featuring Olivia Gachoud
Mar 16, 2023
11:30am — 12:30pm
Events featuring Olivia Gachoud
Mar 16, 2023
11:30am — 12:30pm