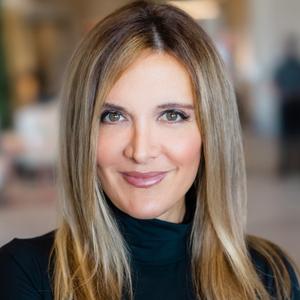 Ivonne is a marketing powerhouse, with over two decades of experience leading high-performance teams and spearheading innovation agendas on the brand side and on the agency side. As the Vice President of Marketing and Innovation for Avocados From Mexico, she has been recognized for her outstanding achievements and contributions to the industry.
She became the first Latina recipient of the American Marketing Association's Lifetime Achievement Award, has been named to the "100 Most Influential Latinas in the U.S." for two consecutive years, and was honored with the Changing the Game Award in the Brainwave category by the She Runs It organization. In 2018. She was also included in the list of "20 Women to Watch in Dallas Advertising" and awarded the Shining Star Award by the American Advertising Federation.
Ivonne's expertise in digital marketing drove Avocados From Mexico to new heights, with numerous accolades and recognitions, including a top two position on Merkle's list of "Best Digital Super Bowl Campaigns" for five consecutive years, an ANA REGGIE Award for Disrupted Use of Digital Technology, and a Gold (Sol De Oro) for AFM's 2017 Super Bowl digital campaign, among over forty recognitions and industry awards.
An influential speaker and thought leader, Ivonne has delivered hundreds of keynotes on strategic bold creativity and marketing innovation, and is a regular guest speaker at IPADE, Mexico's top business school. Her innovation-driven approach to marketing has made her a catalyst for change in the industry.
AFM:
In 2021 Avocados From Mexico was included in the list of Fast Company Most Innovative Companies in the world, and was the top one in the branding category.
Events featuring Ivonne Kinser
Events featuring Ivonne Kinser