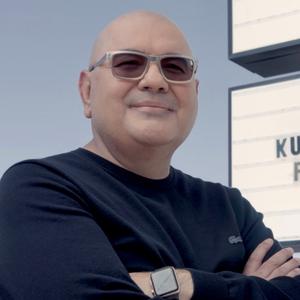 Ben is an established leader and consultant in the global DEI space. He consulted with Walt Disney Animation Studios on Encanto, the Academy award-winning animated musical.
Mexico-born, Tucson-raised and LA-based, Ben developed a deep expertise and data-driven solutions to help expand the talent pipeline and elevate Latine and BIPoC communities in the entertainment, media, and tech ecosystem. Ben's early entry into the industry was as a contributor to film festivals, labs and incubators, and as an indie producer, which gave him real-world insight into the challenges faced by Latine and BIPoC filmmakers. Via his work as a producer and as the leader of NALIP, he contributed to the growing viability of Latine stories in the United States and abroad. As a thought leader with a specialization in LATAM and Latine content as well as industry inclusion, he presented at Cannes Lions, Outfest, SANFIC in Chile, MIP Cancún, Sundance, SXSW, FICG and EFM in Berlin. Ben has been on Variety, THR, the New York Times, the Los Angeles Times, and NBC Universal. Ben currently serves on the board of Veterans in Media & Entertainment, VME, a professional association of U.S. military veterans working in, or aspiring to work in, media and entertainment, in addition to the Western Council of the Entertainment Community Fund, a 501 organization that supports performers and behind-the-scenes workers in performing arts and entertainment, helping more than 17,000 people directly each year.  
In 2022, Ben launched L21 Consulting to help diverse communities thrive in an increasingly complex entertainment and media ecosystem. More recently, L21 has partnered with McDonald's Spotlight Dorado, a multi-year platform aimed at empowering and amplifying Latino voices across different industries, starting off with film. As producer and Founder/CEO of L21, Ben remains active in creating channels to fund, support, and drive content focused on diverse communities in Hollywood and beyond.
Events featuring Ben Lopez
Presented by
McDonald's Spotlight Dorado
Events featuring Ben Lopez
Presented by
McDonald's Spotlight Dorado