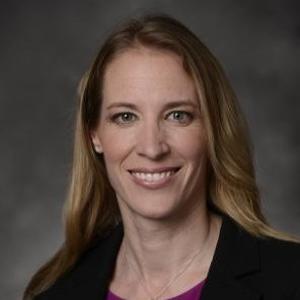 Lindsay Amstutz is the Chief Media Officer and Head of Integrated Marketing at OneTeam Partners, a licensing and media company that serves professional athletes and their associations. In her role,
she oversees content, production, sponsorship, and media strategy, working with brands, licensees, and player associations.
Previously, Amstutz served as Senior Vice President and General Manager for FOX Sports regional networks in Southern California, managing operations for FOX Sports West, Prime Ticket, and FOX Sports
San Diego. She also held leadership roles in marketing and on-air promotion for FOX Sports Regional Networks, the Los Angeles Sparks, and the NBA's Team Marketing & Business Operations group.
She has received awards from Cynopsis, Sports Business Journal, Multichannel News, Women in Sports and Events, and the WISE Executive Leadership Institute at Dartmouth. In addition to her work at
OneTeam Partners, Amstutz is an active leader in WISE and serves on the boards of the LA84 Foundation's Play Equity Fund, the LA Sports and Entertainment Commission, the Women's Sports Network, and the Rose Bowl Legacy Foundation Advisory Board.
Events featuring Lindsay Amstutz
Mar 13, 2023
2:30pm — 3:30pm
Events featuring Lindsay Amstutz
Mar 13, 2023
2:30pm — 3:30pm