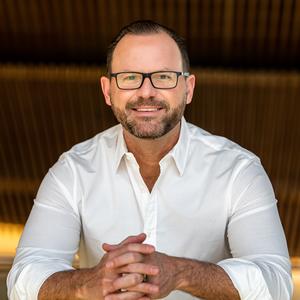 Mark is an entrepreneur, VC, angel investor and accelerator builder and has been actively creating companies and investing in founders for more than twenty five years in Silicon Valley, Austin, TX and Boston. Mark is Intel Ignite's Managing Director Boston based out of Cambridge, MA in Kendall Square, the "Most Innovative Square Mile on the Planet." Mark is an LP in three startup venture funds and is also a Venture Partner and Limited Partner at Capital Factory, the most active accelerator, and startup fund in the central US, located in Austin, Texas.
Previously Mark served as Partner and Operating Partner for Mistletoe, Inc., a $500 million global impact investment fund founded by Taizo Son supporting founders exploring human society impact ideas in education, energy, food production, transportation, health, and finance. In association with his activities at Mistletoe, Mark is also an advisor to Deepcore.ai, Softbank's early-stage AI fund. Some of Mark's investor and advisory roles include Oura, Chooch.ai, Kea.cloud (AI), TwentyBn (M12 Ventures), CerebriAI, Enhance Experience (AR/VR), and Texas Venture Labs. Other executive roles include VP of Corporate Strategy at Avaya in Santa Clara, CA and EIR at Bell Labs/Nokia, where he founded Future X Labs.
Mark is an MIT Sloan Fellow and received an MBA from MIT's Sloan School of Management and he also received a BS in Architectural Studies from the University of Texas at Austin. Mark has four adult children who are college graduates and now working in tech, medical, sports and arts.