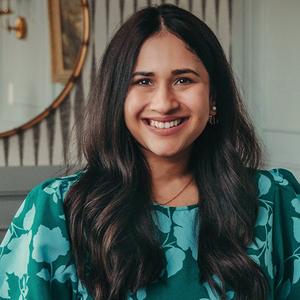 Fariha is the creative behind Home Decor and DIY blog Pennies for a
Fortune. She is a self-taught DIY-er and Interior Decorator with a background in Painting. Pennies for a Fortune started off as a space to document her DIY journey or transforming her builder grade home into a custom dream home. It has now grown into a large community that appreciates good design and the struggles of DIY. As an immigrant from Pakistan Fariha uses her platform as a space to talk about diversity, inclusion, and representation on all social platforms and otherwise. Her goal is to inspire her audience with more than just pretty pictures
but also provide wholesome and relatable content. Being a strong advocate for women empowerment, Fariha hopes to equip women with skills necessary to take charge of their own DIY journeys.