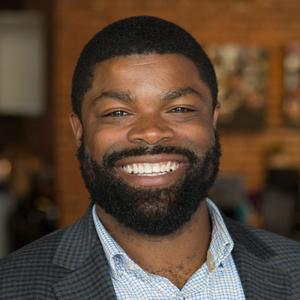 Kaleem is a husband, father, remote work advocate, people operations professional, and speaker. He is the Chief Operating Officer of Blend Me, Inc a fractional people operations consultancy that helps startups and small businesses transform into high-functioning remote or hybrid-remote workplaces by improving the remote employee experience.
With nearly 20 years of strategic operations and event planning experience, he helps leadership implement people operations solutions that increase productivity and engagement for both internal and external stakeholders. He is passionate about work-life integration and maximizing The Remote Employee Experience (TREE).
Kaleem was born and raised in Bangor, Maine, the home of Stephen King. He is a graduate of Worcester State University. He has been featured in Harvard Business Review, CNBC, Fortune Magazine, named to LinkedIn's Top 10 Voices in Remote Work, and listed as one of the top 15 Remote Work Advocates by the All-American Speakers Bureau. Kaleem has presented alongside leadership from companies such as Google, United Airlines, Facebook, Visa, and HP.
Kaleem currently resides in Atlanta, Georgia with his family. When he is not working, you can find him mountain biking on the trails of Georgia with his headphones, blasting a little hard rock music.
Events featuring Kaleem Clarkson
Events featuring Kaleem Clarkson